A step-by-step guide to claiming your rewards on ICONex.
Hi 🙋‍♂️,
Recently, we've talked about how you can cast votes and utilize voting features on ICONex. Today, we'll be discussing ICON I-Score and how to claim it. If you want to take a quick look at how to stake and vote in ICONex, you can read the article here.
PART 1: What is I-Score 🧐?
For those of you who aren't familiar with I-Score yet, let's start at the beginning. If you just want to learn how to claim your I-Score, scroll to Part 2 of this blog.
In essence, the ICON Network is a decentralized economic system that is based around the value of ICX, the native coin. The currency is used for different transactions, electing representatives, and governance, which we discuss here.
ICX can be staked, which means the value gets locked, after which you can directly contribute to the growth of the ecosystem by supporting your favorite P-Reps. The ICX that are issued always goes to the Public Treasury, an automated reward fund where it stores all ICX rewards. You can then claim your rewards using I-Score.
🧑‍💻ICON P-Reps are entrusted to engage in several critical roles, such as maintaining a secure and decentralized infrastructure for the network, participate in governance, and growing the ecosystem.
I-Score is derived by IISS and can be used to claim your ICX rewards at any time from the Public Treasury. When requesting your ICX rewards, the I-Score converts at a fixed rate of 1 ICX = 1,000 I-Score. Please note that it is not possible to transfer your I-Score to another ICONist.
PART 2: How to Claim I-Score 🤓?
Now that you know what I-Score is let's take a look at how to claim it. Whenever you vote for an ICON P-Rep with your ICX, the system will automatically generate I-Score at every term (c.24h). You can "claim" this score and get ICX in exchange. To do so, follow the steps below.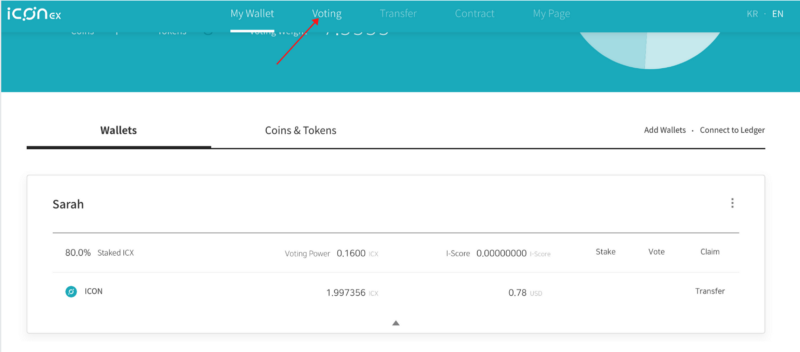 Step 1 — Login to your wallet and select "Voting".

Step 2 — Now that you're in the "Voting" screen, select "My Status".

Step 3 — Your status will appear empty; this is because you have to select your wallet, as seen above. Click on the wallet you'd like to claim I-Score from 💼.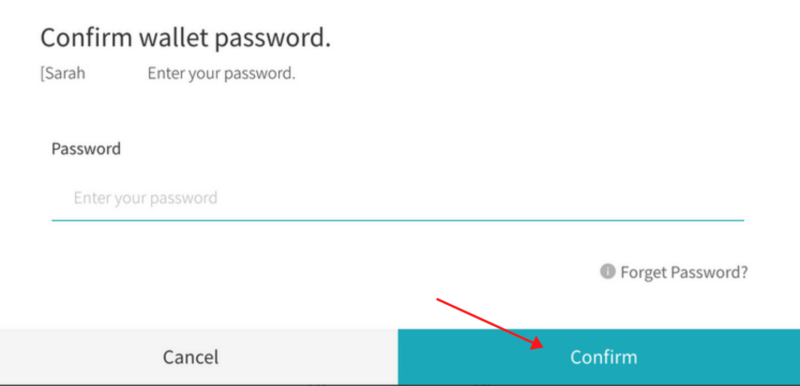 Step 4 — The password screen appears. Enter your password and press confirm.

Step 5 — After entering your password, scroll down to the bottom of the page. The "I-Score" should be listed below "Vote" and "Stake."
Step 6 — As the final stage, all you'll have to do is select "Claim." After claiming your I-Score will be paid to your wallet in ICX.
✅ It's as easy as that. Do keep in mind that when the user stakes and votes for the first time, it takes 48 hours for the primary rewards to appear. After that period, the user can receive the rewards daily (within approx. 24 hours).
Get to know more about ICON
DISCLAIMER: This is not financial advice. Staking, delegation, and cryptocurrencies involve a high degree of risk, and there is always the possibility of loss, including the loss of all staked digital assets. Additionally, delegators are at risk of slashing in case of security or liveness faults on some protocols. We advise you to do your due diligence before choosing a validator.