Gaming In The Polygon Ecosystem, What Makes It So Great?
Polygon has emerged as the leading platform solution for Ethereum scaling and infrastructure development, expanding into the crypto-gaming and NFT ecosystem. The crypto and non-fungible token (NFT) space has taken the world by storm, with play-to-earn (P2E) emerging as the next big model.
Play-to-earn is precisely what it sounds like, video games where players can earn revenue while playing a game they love!
Blockchain gaming fiercely defies the bear market with 1.15 M daily Unique Active Wallets interacting with games like Sunflower Land, Axie Infinity, Alien Worlds, and more.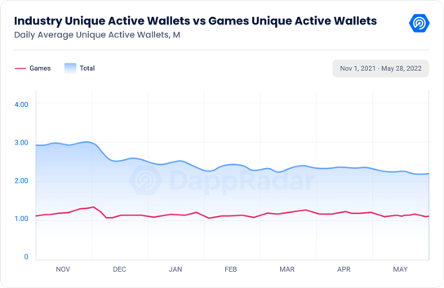 According to DFC Intelligence, in 2021, there were over 3.2 billion gamers globally – the aperture of offering is very narrow for what's out there today on P2E games. That will continue to get bigger over time as people develop different types of games. There isn't one size fits all; blockchain games will serve a significant portion of the total gaming audience, but not all of it.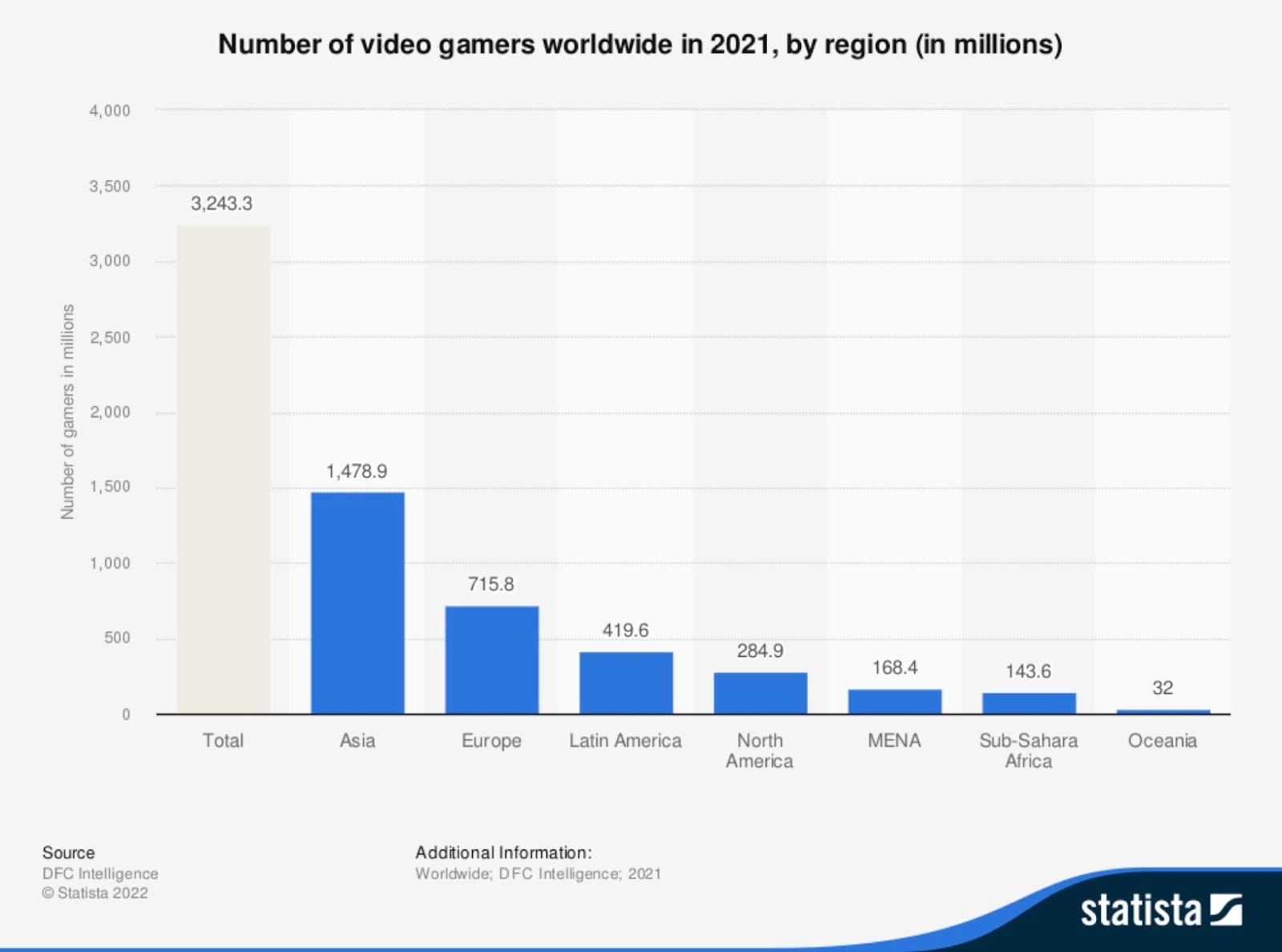 Migration From Free-To-Play To Play-To-Earn
Many people see the move from free-to-play to play-to-earn as one of the defining differences between web2 and web3. The game developers usually earn money from advertising, microtransactions, and content expansions. Gamers can earn rewards and trade assets within the ecosystem through interactions containing varying degrees of blockchain technology, building an economy within the game that can be converted into real-world income.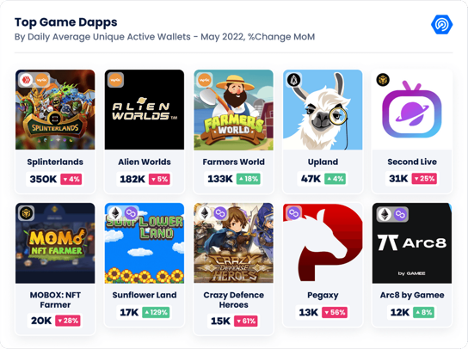 One of such games is Sunflower Land, with incredible adoption since its launch. A farming simulator project built on the Polygon network, reflecting real-life supply and demand economic principles. It enables users to collect NFTs and trade them on platforms like OpenSea.
With DAO mechanisms, developers plan to move towards a decentralized model where the community owns the game. If you wish to learn more, check out the roadmap.
"SFL and NFTs in the Land are holding up strong in this bear market, the steady releases from Dev and Artists, great communication from Steve (@STEVEW00DY) and the team to manage expectations (but not too much to keep us guessing) fair play, low cost of entry to begin – I could go on and on. The game itself is addictive and actually playable (unlike most empty promises from blockchain games) plus excellent measures to stop bots and cheaters" 0mL3tt, a Sunflower Land gamer.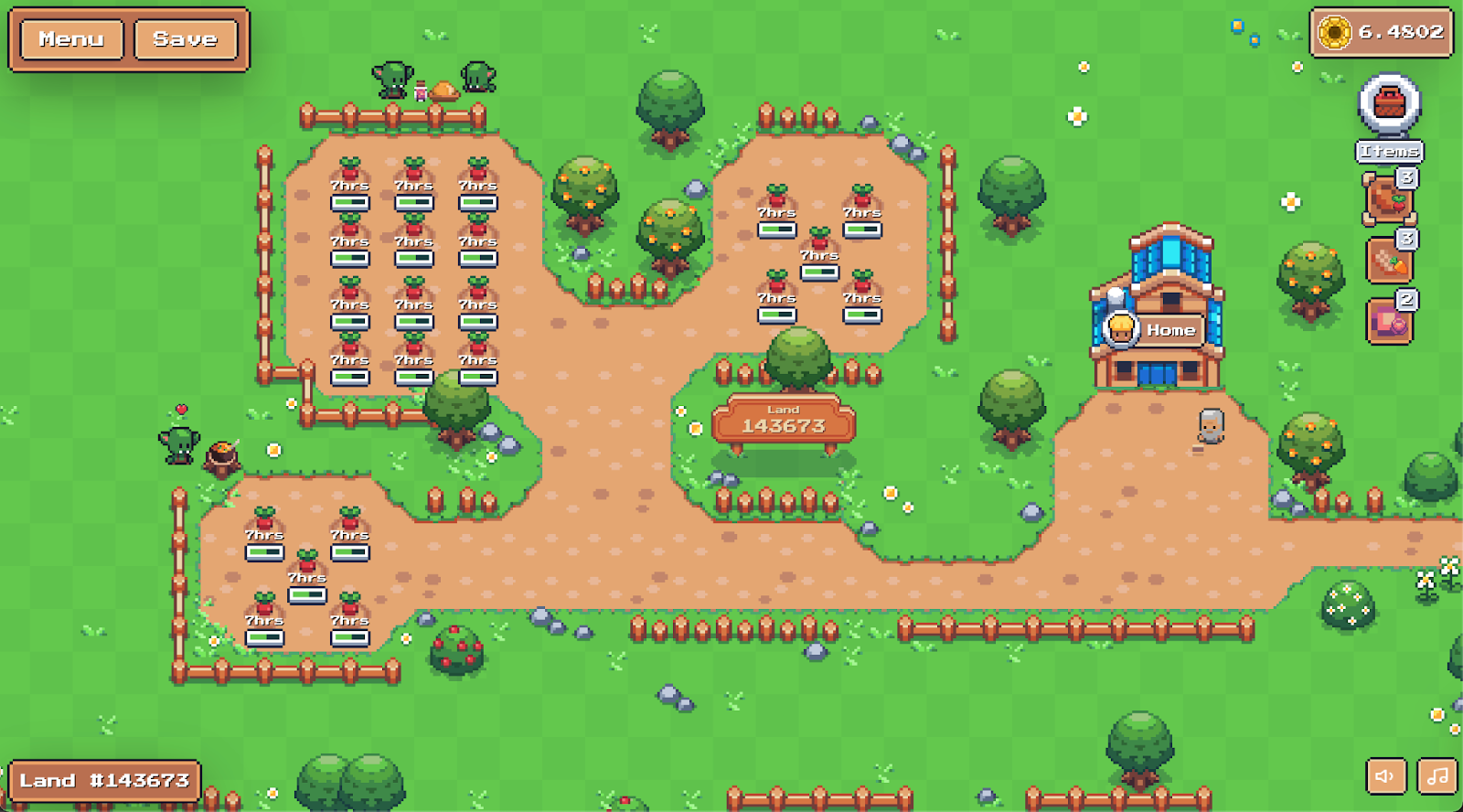 Meanwhile, GAMEE entertainment platform has developed Arc8. A mobile gaming experience with a virtual arcade feel, where eSports meets crypto. Gamers can play games, win matches and earn GMEE tokens. The platform keeps adding mini-games to their repertoire, finding positive responses with their football and basketball updates. You can learn more about Arc8 by reading the whitepaper.
Crazy Defense Heroes is a tower defense game where users must stop a series of enemies using defensive mechanics. Players can earn TOWER tokens for their accomplishments.
They were initially launched as free-to-play four years ago; after that, the developers began to incorporate blockchain technology to produce a new experience that has steadily grown in popularity. A merger of traditional free-to-play and P2E. They dubbed the project the Tower Experiment (referencing Galilei and the Leaning Tower of Pisa), an initiative to revamp existing mobile games into play-to-earn models.
More information can be found on the lightpaper.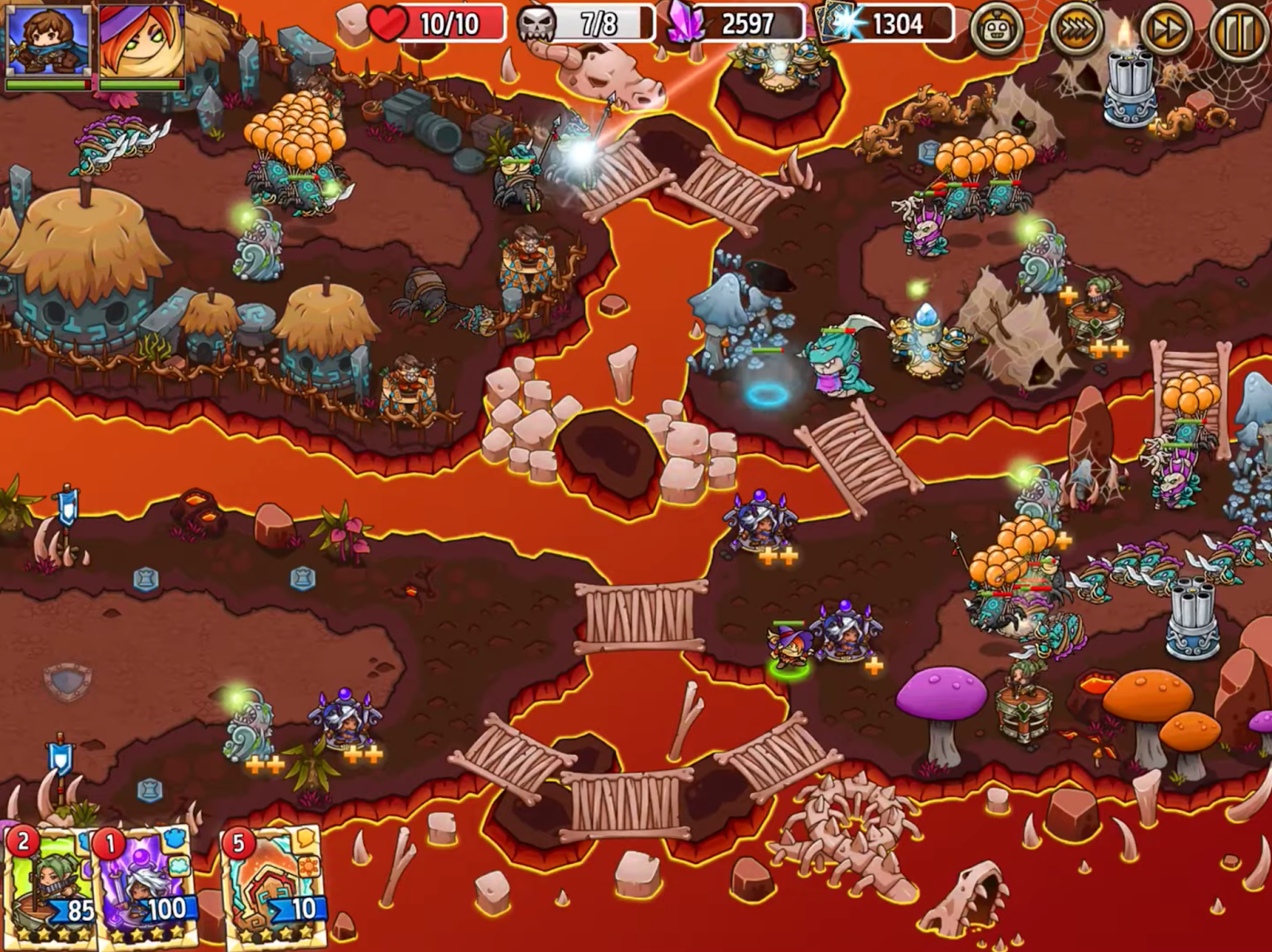 As the preferred blockchain for Meta, Skrill, eBay, Stripe, and other big tech companies, Polygon is fast becoming a leader in the blockchain space with Polygon Studios gradually increasing its sphere of influence in the metaverse and P2E sectors.
Polygon Studios is the advisory and consulting arm of Polygon in blockchain base games, open metaverse, and NFT. It operates as a business developer, marketing, and technology integration capacity to bring the best IP on-chain.
In terms of overall adoption, Polygon processes ~3 million transactions per day, more than twice the frequency of Ethereum, according to Polyscan and Etherscan.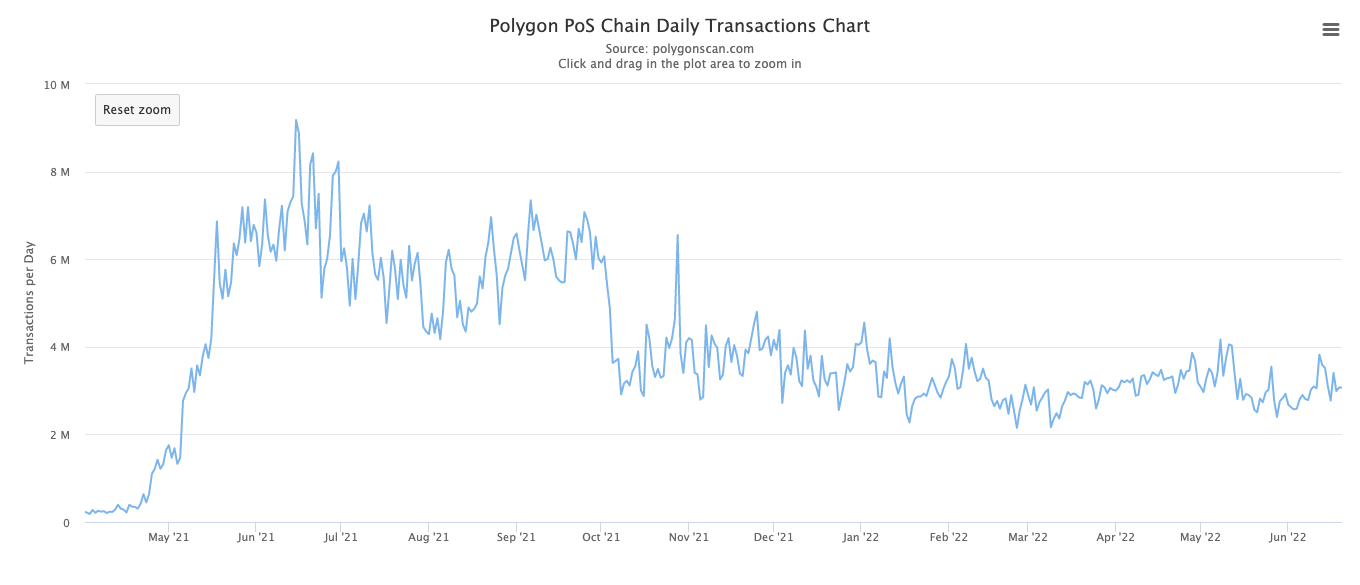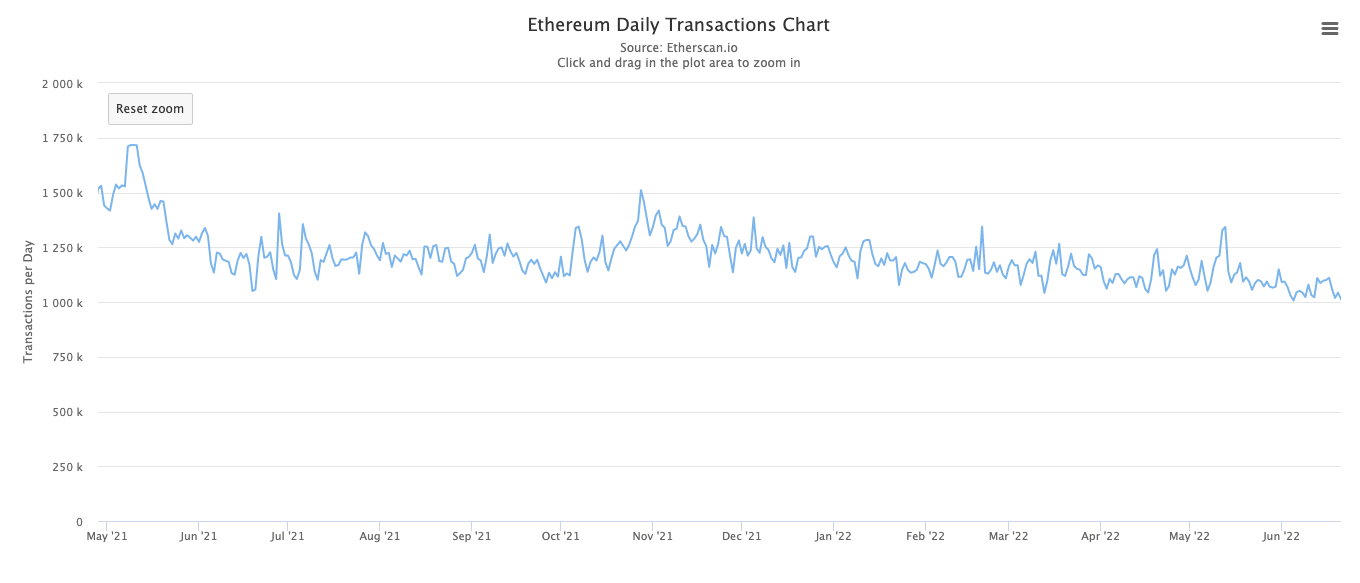 Benefits of Using Polygon for Gaming
You might be wondering, why exactly are so many developers building games on Polygon? There are key advantages over Ethereum and other layer 2 chain:

Cheap transaction costs: transaction fees on Polygon are almost always less than 0.01 USD, and are often just a fraction of that.
EVM-compatibility: Solidity, MetaMask, Ethereum ecosystem tooling, etc.
Established community: over 19k dApps choose Polygon to scale.
Decentralized Proof-of-Stake (PoS): run by solid validators that constantly contribute to the ecosystem, such as Stakin!
Full support for established token standards: ERC-20, ERC-721, and ERC-1155.
Polygon has excellent infrastructure support: such as the block explorer Polyscan, liquidity providers Uniswap and 0x. But also indexing, development tools, onramp, pricing oracles and lending mechanisms.
Polygon has an established NFT marketplace: the first chain added to OpenSea marketplace after Ethereum, GAS FREE!
"Anyone who is developing a game right now and is not thinking about how blockchain can affect their business – is doing a disservice to their studio and their gamers" Brian Trunzo @PolygonStudios
The Polygon ecosystem continues to have substantial growth in the P2E market, with many new players and projects. Thanks to Polygon's scalable infrastructure, cheaper gas fees, and faster transaction times, it has become a preferred blockchain by crypto gamers and game developers.
While new players need to find games they like, here's a quick list of some popular Polygon games of interest:
Upcoming titles include Delysium, Derby Stars, Wildcard, MetalCore, and Midnight Society.
Risks in P2E Gaming
For better or worse, online play-to-earn games attract many bots. These bots are automated to be able to play the game. Some do better than others. The idea is that if they do well enough, they can earn enough to be profitable, hindering profitability for real players, among other things.
The cost to access some games can run pretty high. Players usually try to recoup the money spent up-front, but several obstacles, such as unsustainable economic models, can hinder this. Other risks may come in the form of big investors hoarding all the resources and scammers trying all sorts of tricks to get your funds.
Play-to-earn model still has a long way to go. As mentioned, the industry faces several key challenges. As the industry matures, many issues may be solved through trial and error. However, there must be caution when investing, building, and entering the P2E gaming space.
This new frontier is no longer geographic but digital, meant for exploring and figuring out suitable applications. We are on the cusp of finally seeing a good amount of blockchain games with truly immersive game mechanics that take entertainment to the next level.
---
About Polygon & Polygon Studios
Polygon is the leading platform for Ethereum scaling and infrastructure development. Its growing suite of products offers developers easy access to all major scaling and infrastructure solutions: L2 solutions (ZK Roll ups and Optimistic Roll ups), side chains, hybrid solutions, stand-alone and enterprise chains, data availability solutions, and more.
Polygon Studios aims to be the home of the most popular blockchain projects in the world. The Polygon Studios team is focused on supporting developers building decentralized apps on Polygon by providing Web2 and Web3 teams with a suite of services such as developer support, partnership, strategy, go-to-market, and technical integrations. Polygon Studios supports projects from OpenSea to Prada, from Adidas to Draft Kings, and Decentral Games to Ubisoft.
---
DISCLAIMER: This is not financial advice. Staking, delegation, and cryptocurrencies involve a high degree of risk, and there is always the possibility of loss, including the failure of all staked digital assets. Additionally, delegators are at risk of slashing in case of security or liveness faults on some protocols. We advise you to do your due diligence before choosing a validator.