Discover where to buy and how to delegate Luna with Terra Money and Terra Station
Hi everyone,
On today's guide, we will explain to you how to delegate your Luna. Before starting, we would like to give a special thanks to Polychain Labs, who helped us to launch on Terra!
What is Terra Money?
Terra is a protocol of money that ensures price-stability by algorithmically expanding and contracting supply. Terra uses seigniorage created by its minting operations as a transaction stimulus, thereby facilitating adoption.
Terra is backed by Luna, the mining token that powers Terra's DPoS blockchain. Miners, therefore, provide stability and security. In exchange, the protocol offers stable mining rewards from transaction fees and seigniorage in all economic conditions.
Luna is a price-stable cryptocurrency aimed at mass adoption. As its scale grows, we see Terra evolving into a new financial infrastructure for the next generation of decentralized apps.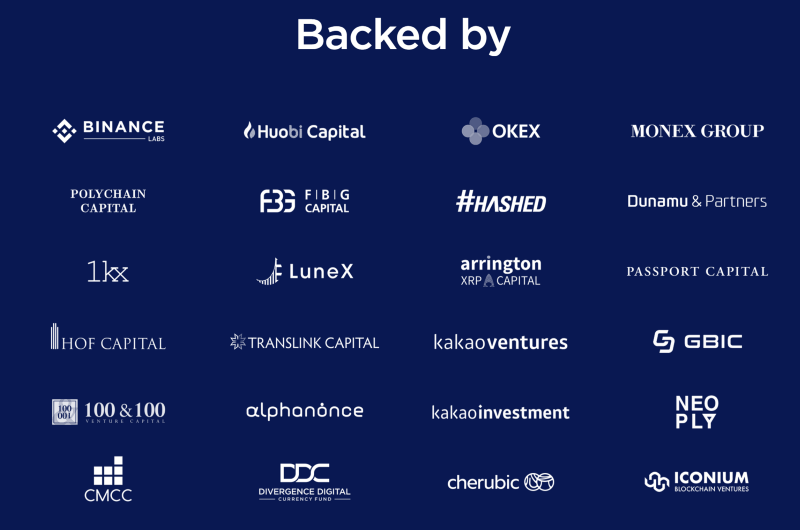 How to acquire and delegate LUNA?
At the moment, there are not many places where you can buy LUNA, and for now, the only exchange you can buy is Coinone Exchange.
⚠️ LUNA Coin is different from the LUNA of Terra Money
Once you acquire some, you will now be able to delegate these and start to earn interest.
First, you will need to install Terra Station from the Terra. Money website and create a new wallet.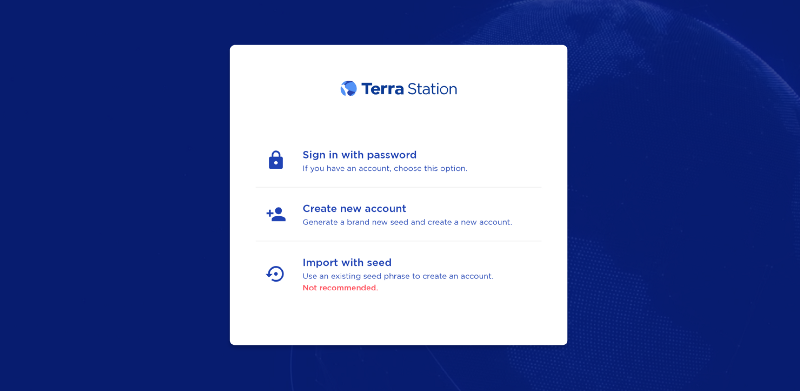 For this tutorial, we will create a new account, but if you already have a wallet, you can also import it using your seed phrase.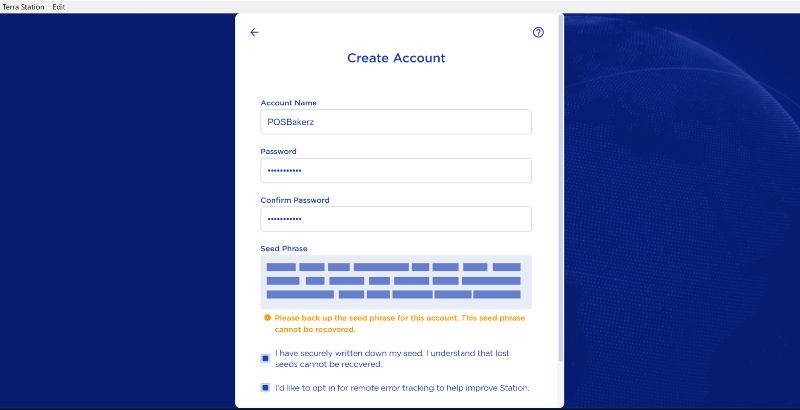 To create an account, you need to choose an Account Name, a password, and, as usual, back up your seed phrase safely and securely.
Once this is done, click next, and your wallet will be created. You will see all the stuff you can do with Terra Station, such as delegate, receive or send Luna or even participate in the network if you are a Validator.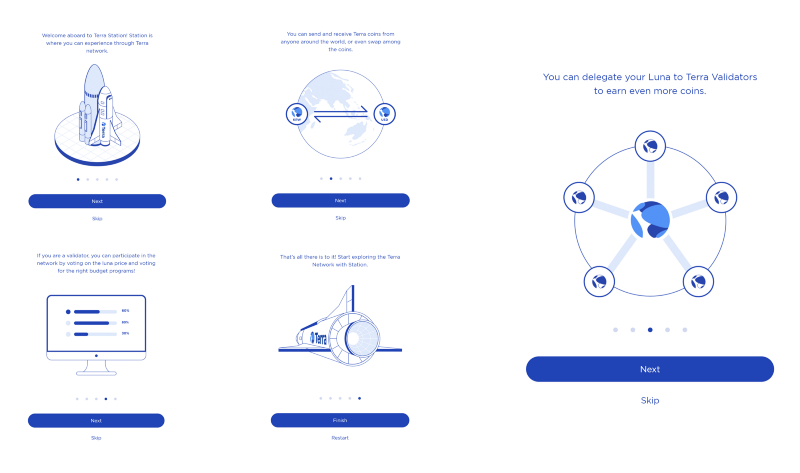 So once your wallet is created, you will need to send some LUNA to your wallet address.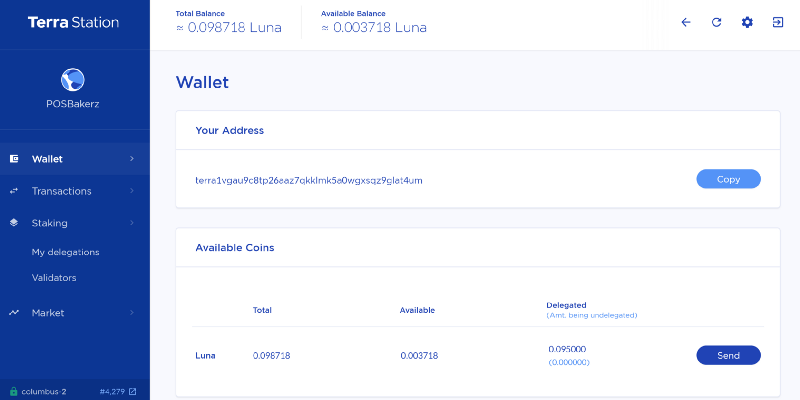 If you want to delegate, once you've received your Luna, you should go into Validators, and you will be able to find the list of all Terra Validators.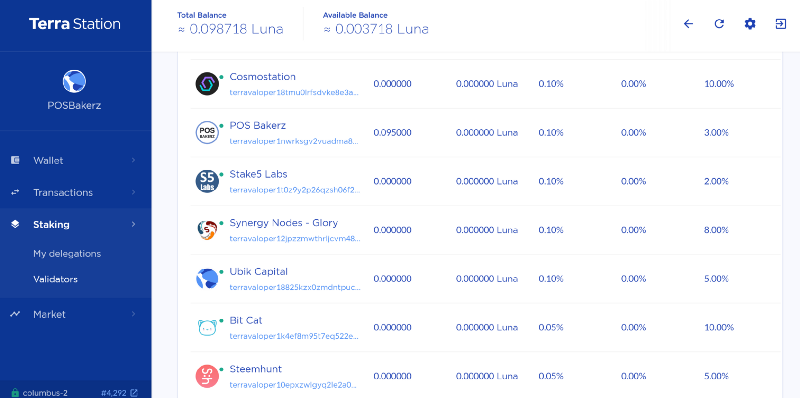 Click on Stakin or the one you would like to choose, and then this window should appear.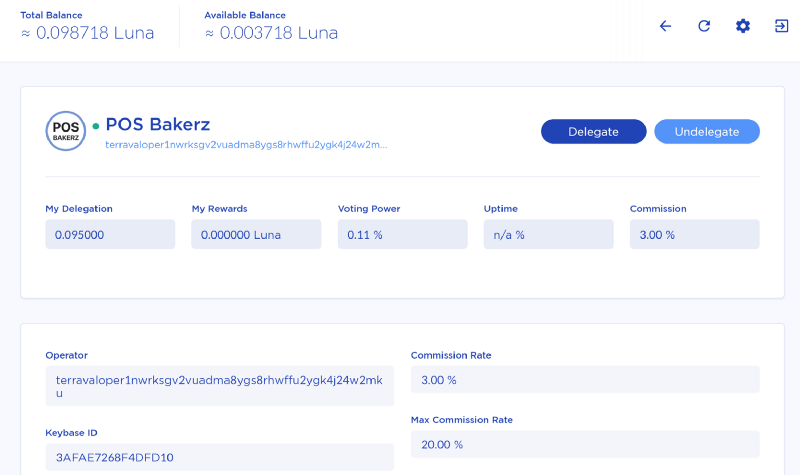 Click on delegate and choose the amount you will like to delegate to the Validator.
There are 0.001639 Luna fees when you want to delegate, so make sure to keep sufficient funds to cover the transaction.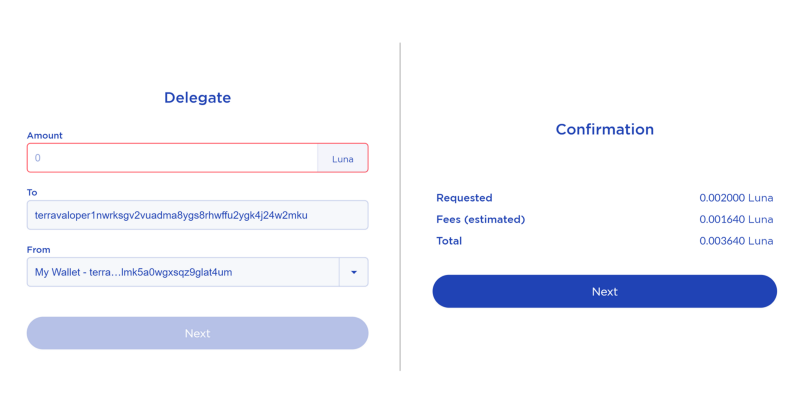 When you input all the details you want, simply click on next and insert the password you previously chose when creating the wallet!
And this is it; you are now delegating to Stakin or the Validator you chose.
You will also be able to find your delegation into my delegations.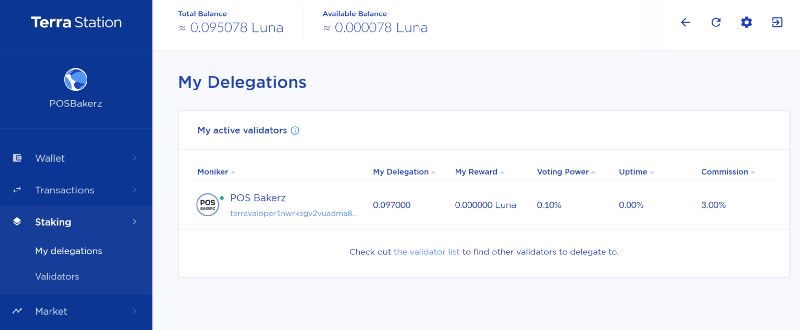 Tada! Now, you know what you need to do to delegate your LUNA token.
Terra Station is also adding a swap functionality, but it is not yet available.
DISCLAIMER: This is not financial advice. Staking and cryptocurrencies investment involves a high degree of risk, and there is always the possibility of loss, including the loss of all staked digital assets. Additionally, delegators are at risk of slashing in case of security or liveness faults on BPoS protocols. We advise you to DYOR before choosing a validator.