Delegation $XTZ Tezos, with Galleon Wallet
Please note: Stakin has discontinued its Tezos public infrastructure as of 1st of January 2022, as such the baker is no longer generating rewards and this guide is no longer maintained. For more information, read our official announcement (link to it) or visit https://stakin.com.
---
Today we're taking a look at the Galleon Smart Wallet for Tezos ($XTZ). In this tutorial, we will explain how to create a wallet and how to delegate your Tezos tokens.
🧐 What is Galleon?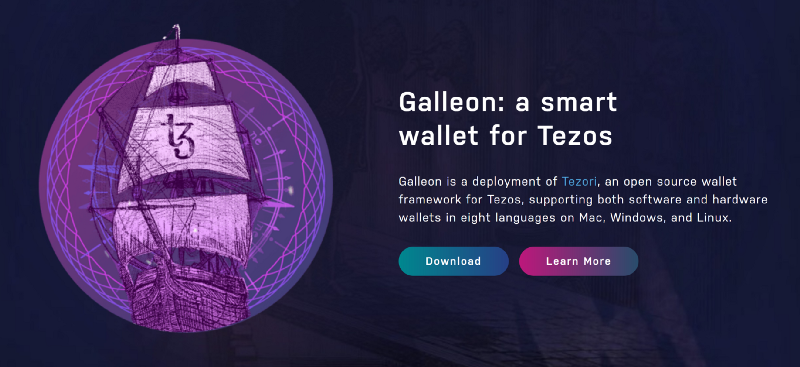 Galleon is an open-source wallet framework for Tezos made by Cryptonomic.

One of the main advantages is the fact that Galleon supports both software and hardware wallets in eight languages on Mac, Windows, and Linux. The second advantage is their user-interface and user experience optimization, which makes the app easy-to-use.
For this tutorial, we will use the Windows wallet, so the first thing you have to do is to download the wallet compatible with your device and accept their terms of service and privacy policy.
👉 Install and Create Your First Wallet on Galleon
To install and create your first wallet on Galleon, you can visit the Cryptonomic website, here.
Once you have created the wallet, you will have the choice to connect with Ledger, create a new wallet, or open an existing one.
We will create a new wallet for this tutorial and not import our Tezos ICO wallet. Anyway, if you are looking for a way to recover your Tezos from the ICO, check out this guide where you will find all the information needed.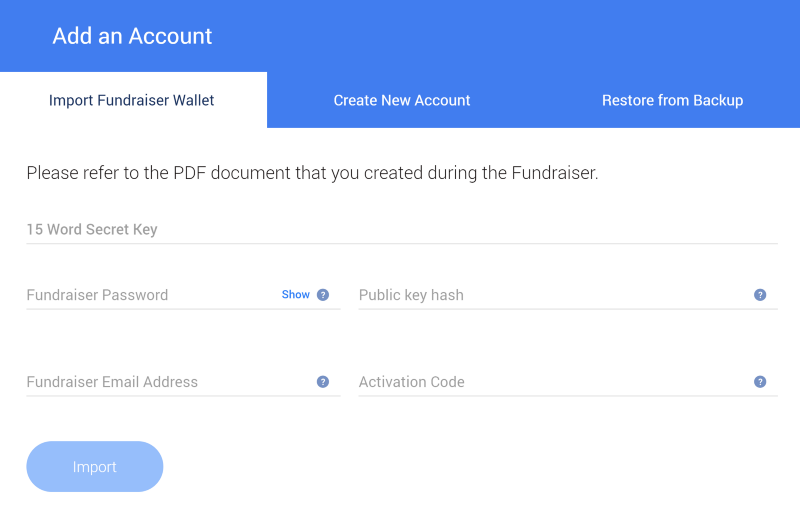 Click on create a new account and then write down your seed phrase or register them and keep it in a safe place. These words are crucial as they will allow you to recover your account.
Do not share it with anyone, and make sure not to lose them in case you require it one day!
Here is an example of words you can have. The place of names is also significant because you will need to retype some of them to create your account.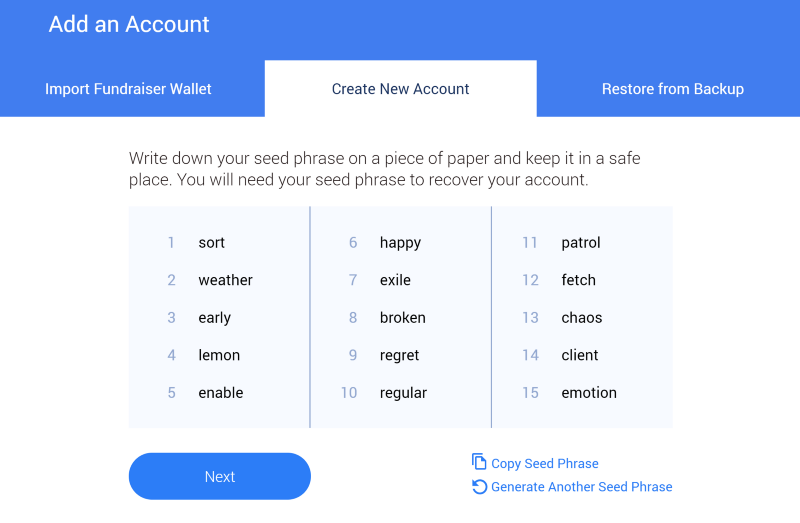 Now that your wallet is ready, you need to send some funds to it to start baking and be able to delegate!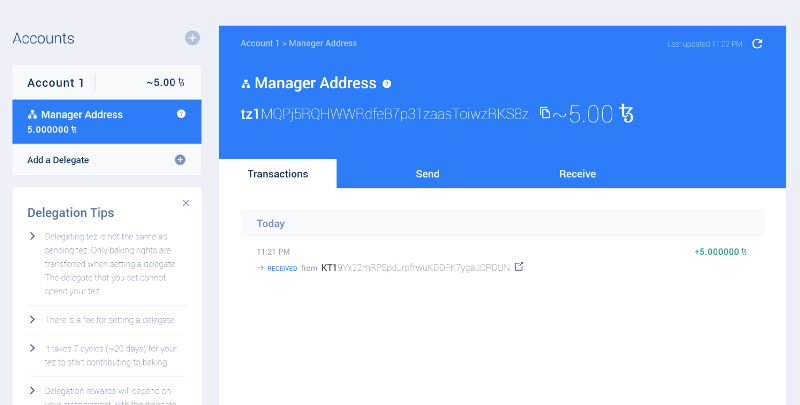 When the money is received, it should take approximately 2 min; you will be able to delegate your Tezos and earn some rewards depending on the baker you choose.
How to delegate on Galleon
Click on "Add a delegate," and a window should open. Then, in the delegate Address, add the address of your desired baker.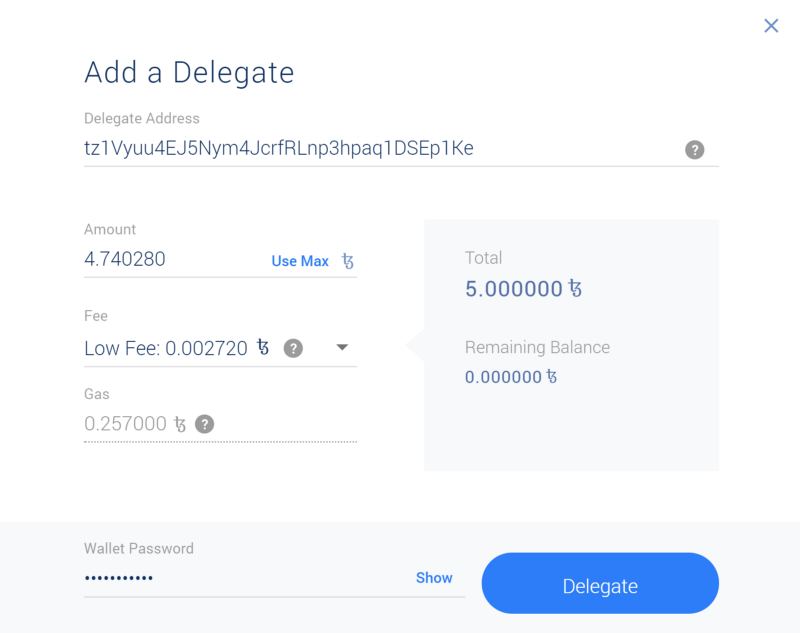 Select the fee you are willing to pay and fill out your password to delegate your Tezos tokens.
To realize the operation, a small fee (~0,25 XTZ) should be paid to create the KT address in the Tezos blockchain.
It should take something like 5 mins before you can see on Galleon the operation appearing. If everything worked correctly, here is the page you should see.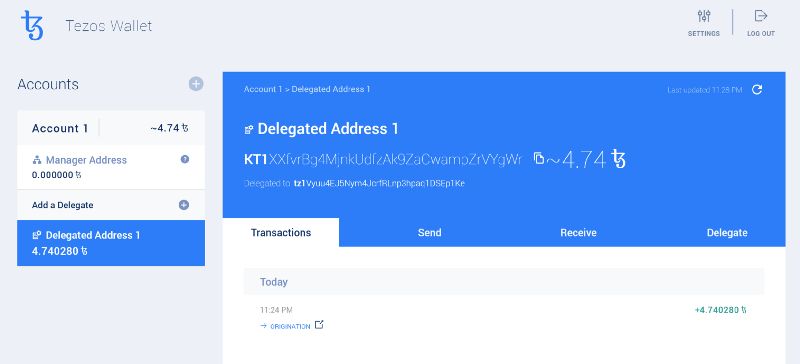 You've now delegated your Tezzies to Stakin, and your Tezos wallet will be baking for you, without you having to do anything. Under delegate, if the transaction is successful, you should see "True" next to "Delegatable" and the Baker address next to "Delegate."
Please ensure you understand these tips before you delegate.
Delegating XTZ is not the same as sending some. You own the custody of your funds, so you can spend, transfer, withdraw them whenever you want.
Of course, the delegate does not have access to your Tezos, and the delegate you selected cannot spend them.
It takes seven cycles (~20 days) before you can receive rewards from a delegator, or more depending on the bakers — we pay automatically at the end of each cycle.
Stakin is 3% until cycle 92, and then it will be a fixed fee of 10%!
To check if your earnings are coming on your account, we advise you to use Baking Bad service, which also enables you to receive a message every time a payment is made on your address by the baker.
Voilà!
---
DISCLAIMER: This article is for information purposes only. Cryptocurrencies are highly volatile investment assets. We suggest that you conduct your research before deciding to purchase cryptocurrencies.