Join our first ever DApp on the ICON Network using Ledger!
Hi ICONists🧑‍🚀,
We're happy to share this step-by-step guide to using our first ever DApp, the Stakin Lossless Lottery, with your Ledger device. If you don't own any $ICX, we'd recommend getting some since you will need them to participate in the lottery and buy lottery tickets.
If you'd like to know more about Lossless Lotteries, joining the Lossless Lottery with ICONex or MyIconWallet, please look at our previous articles here.
Let's Get Started
If you already have your ICONex wallet connected to Ledger, please go right away to Step 2.
Step 1 — Connect Your Ledger to ICONex
If you haven't used your ICONex wallet with your Ledger before, you will have to go to the Ledger Live app. On the left side menu, select "manager" and connect your device to the computer. Then on your Ledger, press both buttons simultaneously to allow Ledger Manager on your device.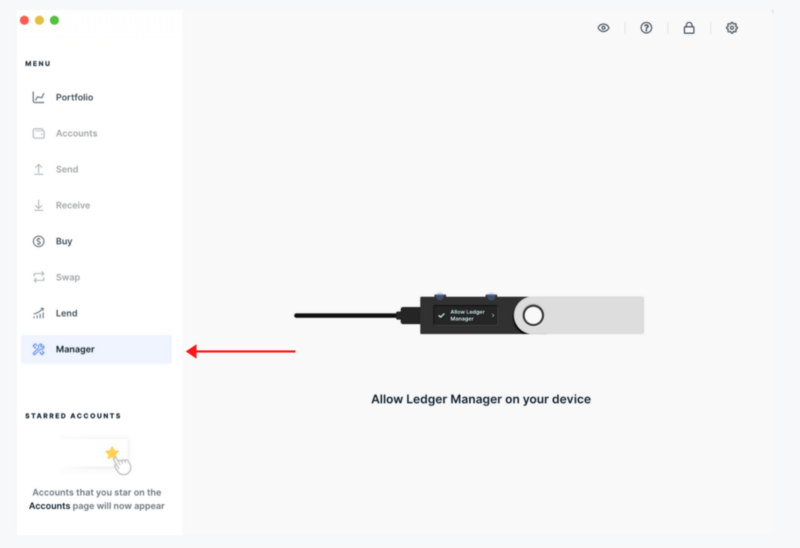 In the manager, search for the ICON app by typing in "icon" on the search balk. Then, select "install" (see image below).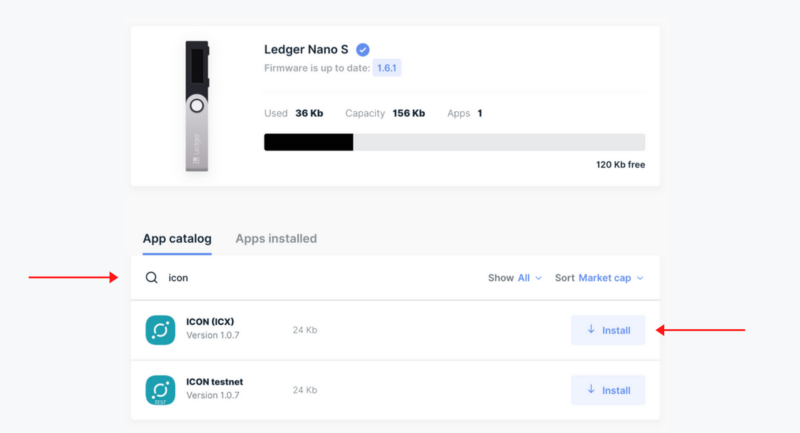 Once installed, close the Ledger Live app and go to your ICONex wallet. Reconnect your Ledger to your computer and open the ICONex wallet select: "Connect With Ledger". Then, open the ICON app on your Ledger by pressing the two buttons on the top and select "start app".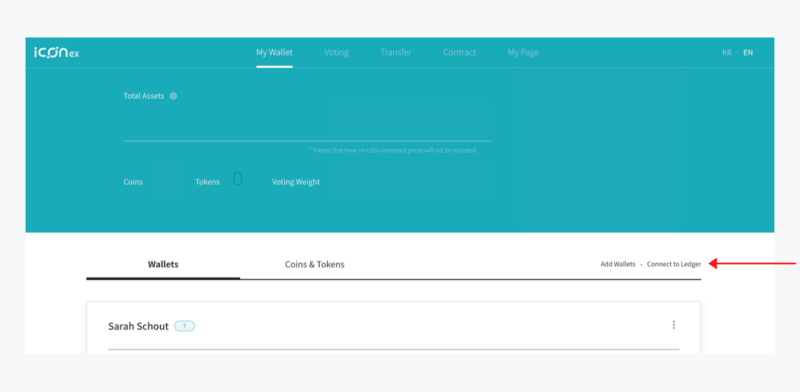 A pop-up will appear asking you to press "connect". Select one of your Ledger Nano S wallets on the wallet address pop-up to which you want to transfer ICX. You can copy the address by clicking on it.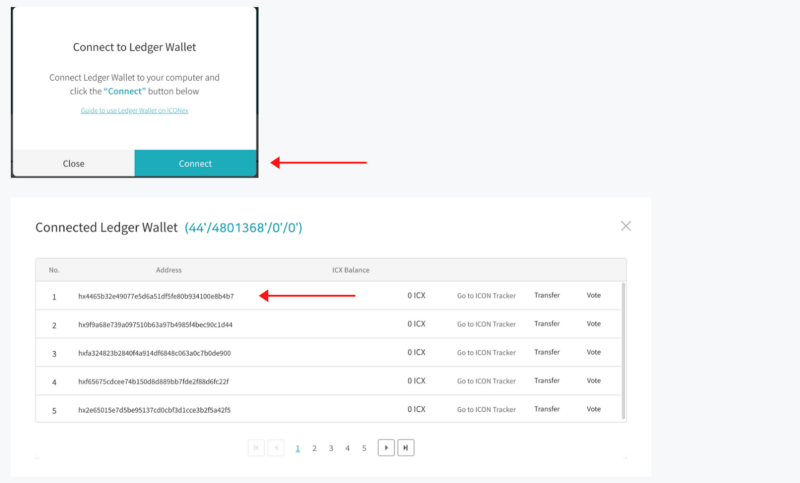 Next, close the screen and open the transfer page on the ICONex wallet. Select the wallet from which you'd like to transfer your $ICX, fill out the transfer amount, and paste the Ledger address.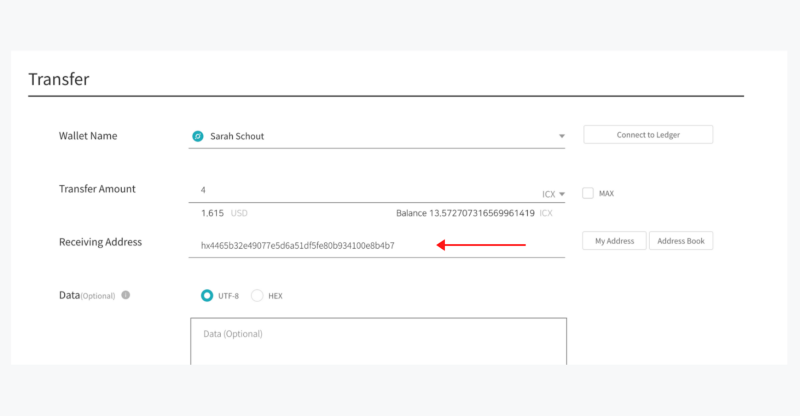 Scroll down and select "transfer". A pop-up will appear to ask you to "check the amount and the receiving address once again", re-select "transfer". Once complete, a pop-up with "transfer request complete" will appear.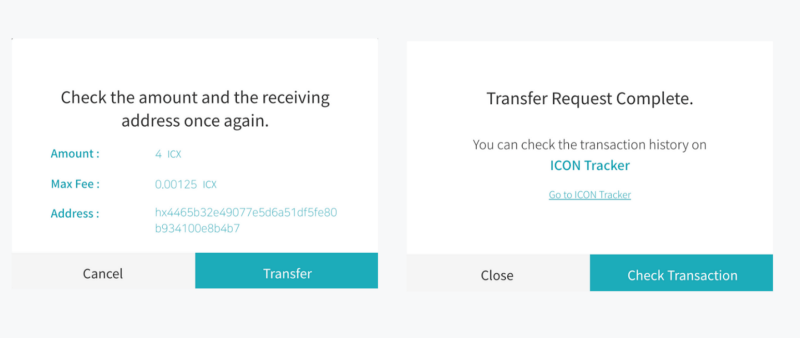 Step 2 — Connect To The Lottery and Start Winning
Once you've added the $ICX to your Ledger, you can simply navigate to the lottery website: https://lottery.stakin.com/home.
On the lottery home page, select "Connect Wallet".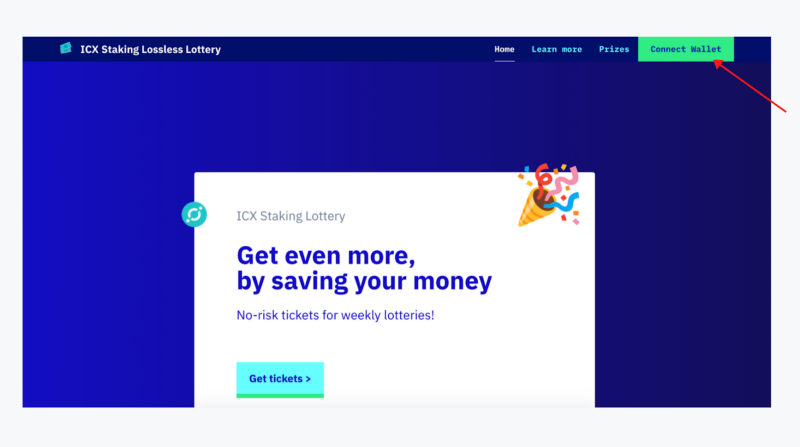 You will be shown the option to connect with your Ledger device or with ICONex. Make sure you have your Ledger connected to your computer and open up the ICON app by pressing both top buttons at the same time. Then on the lottery screen, select Ledger by pressing "Connect".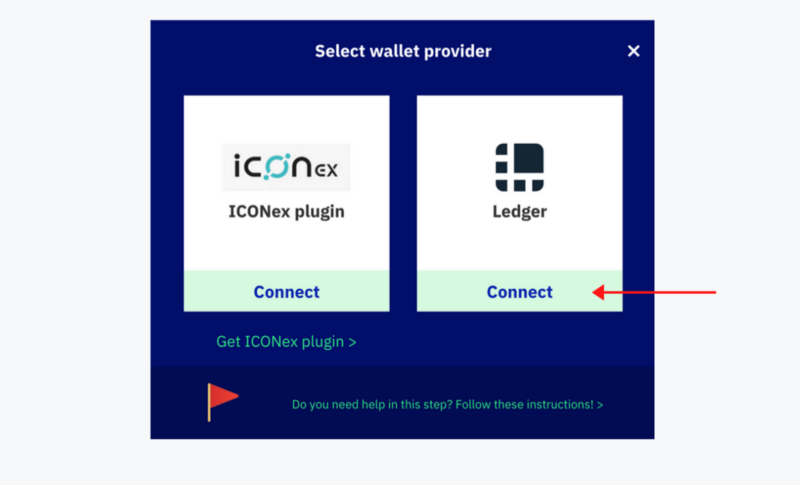 An in-screen pop-up will ask you to connect your Ledger wallet with the lottery once again; select "make connection". Once selected, you will be shown all the wallet addresses of your Ledger. Please select the address you'd like to use and click on it.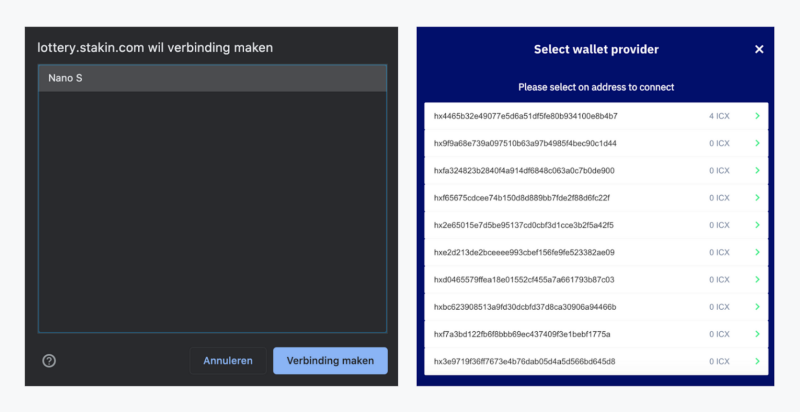 You will be redirected to the homepage, where you can select "Get Tickets".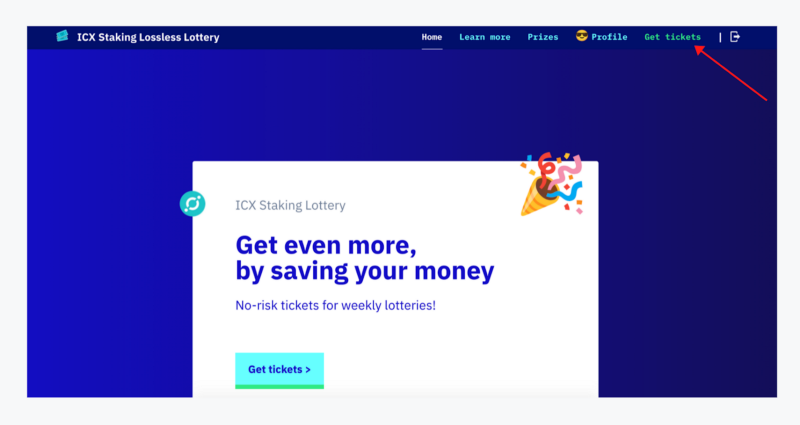 Fill out the number of tickets that you'd like to purchase and select "Confirm Tickets". Please confirm that you'd like to buy the tickets by clicking the top right button on your Ledger device.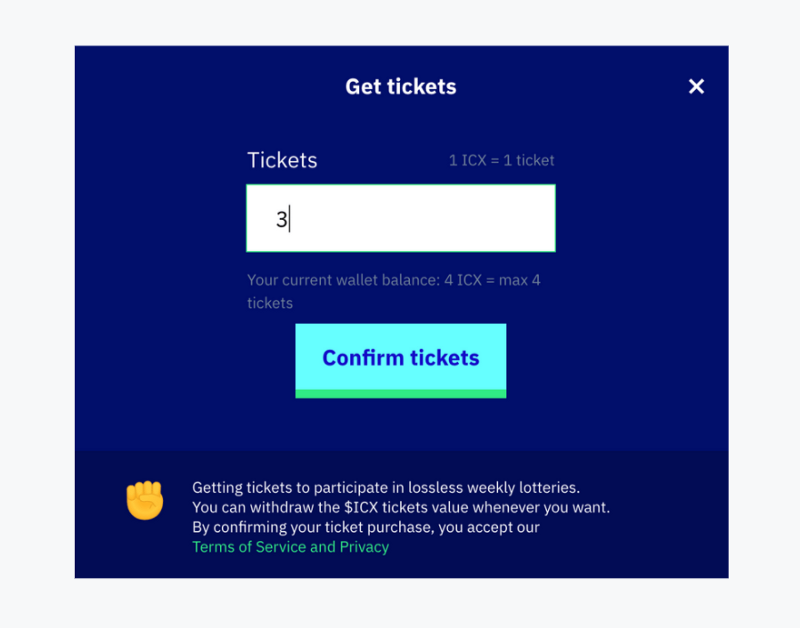 Wait a couple of seconds until a similar screen like the one below pops up.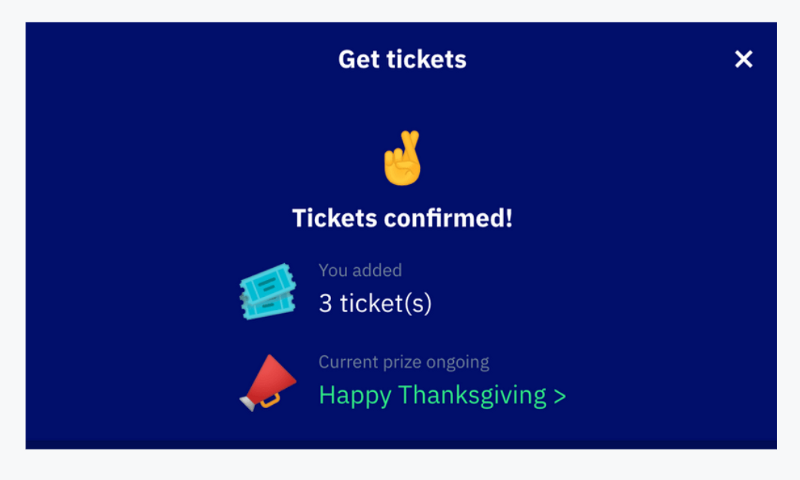 Congratulations! You've now bought your tickets and are automatically inscribed in the next upcoming lottery.
Please keep in mind that Smart Contracts are designed to run independently on a decentralized blockchain. Both the technology for Smart Contracts and the Protocol technologies are highly risky and experimental. Users should not transact without proper knowledge and extensive due diligence on their end.
---
DISCLAIMER: This is not financial advice. Staking and cryptocurrencies investment involves a high degree of risk, and there is always the possibility of loss, including the loss of all staked digital assets. Additionally, delegators are at risk of slashing in security or liveness faults on some PoS protocols. We advise you to DYOR before choosing a validator.