Discover the reasons for redelegating Tezos and how to do it.
Please Note: Stakin has discontinued its Tezos public infrastructure as of 1st of January 2022, as such the baker is no longer generating rewards and this guide is no longer maintained. For more information, read our official announcement (link to it) or visit https://stakin.com.
---
Some people have been asking us how they could redelegate their Tezos to another baker; thus we decided to create a simple guide explaining how to do that.
When should you consider redelegating your Tezos?
As you understand in the title, redelegation is not something you should do if you are happy with your baker! Anyway, even if there are many bakers out there, there are sometimes reasons to redelegate.
Here are some cases in which you should redelegate your Tezos to another baker:
Your baker is not paying the rewards he owes you or if he is taking too many fees. You can check if your payments are coming by using Baking Bad services: https://baking-bad.org/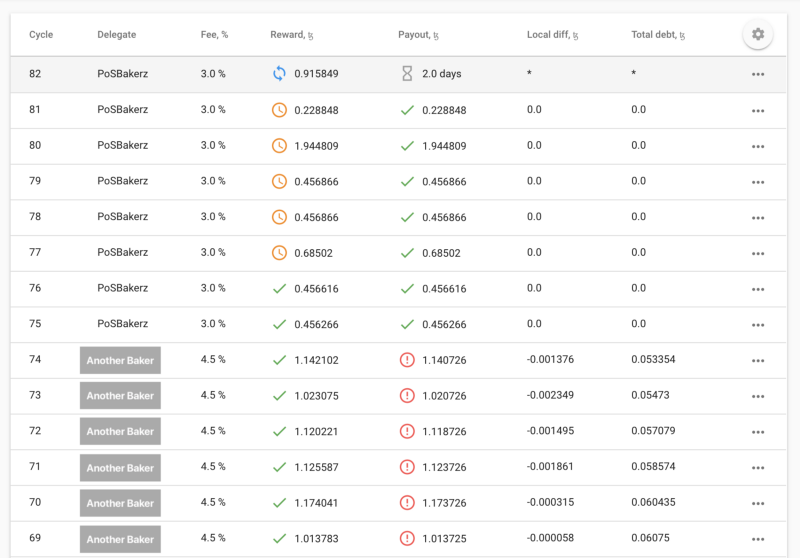 You have delegated to an over-delegated baker.

By looking at the capacity column, you will be able to see whether a baker is over-delegated or not. If there is a minus before "Available Capacity" this means the baker is over-delegated. With an over-delegated baker, there are chances that you may receive lower than estimated rewards or even no rewards at all.
Your baker is not performant enough. Finally, the last reason you should consider changing your baker if it starts to miss several endorsements in a row or if it starts to double bake blocks. Always have a look at the all-time performance of your baker, as well as the performance of its recent cycles.

How to redelegate using Tezbox?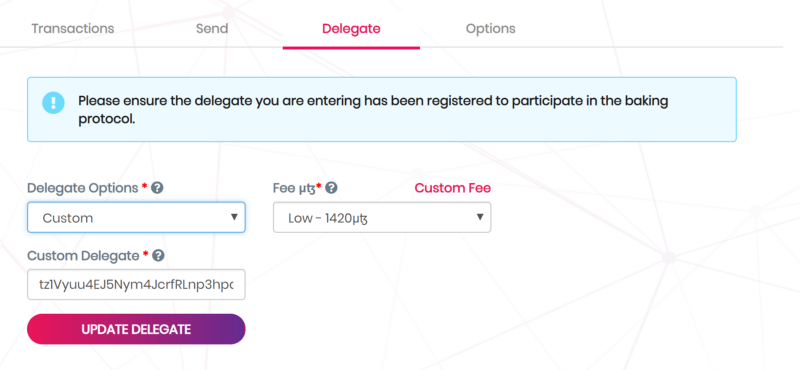 On Tezbox, it's very easy: the only thing you have to do is to log in and then open the "Delegate" tab in order to modify your previous baker with the new one.
When the address is typed just click on Update delegate. And this is done!
You should also approve the operation on Ledger if you use your device with your Tezbox wallet. If you are interested, we've written an article on how to configure a Ledger on your Tezbox wallet.
How to redelegate using Galleon?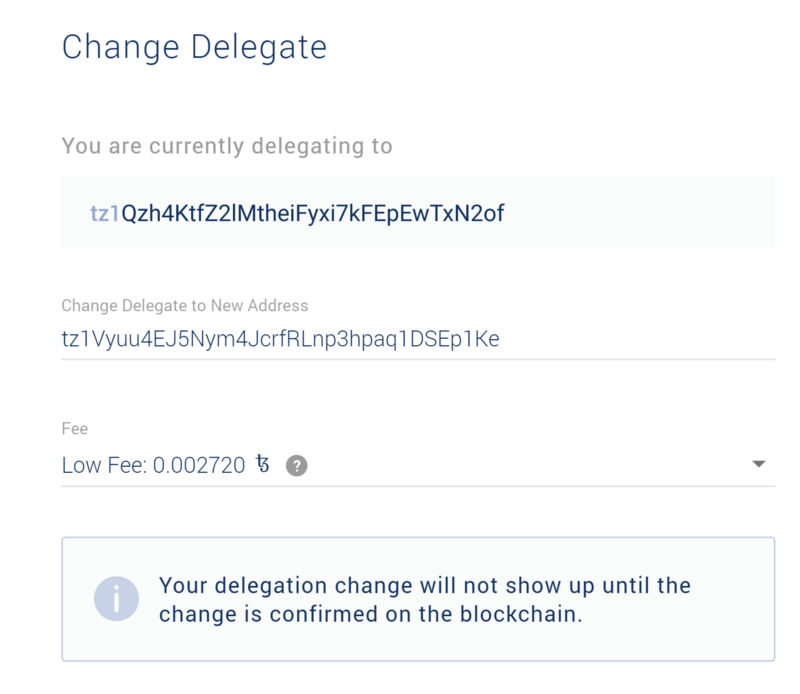 If you are using Galleon, here is how you can redelegate to another baker.
First, you need to open your wallet. Then click on your delegated address and then go to "Delegate". There is a button called "Change delegate", click on it, and you will be able to change the delegated address. Now you will have to type your password to validate the new delegate.
How to redelegate using Magnum Wallet?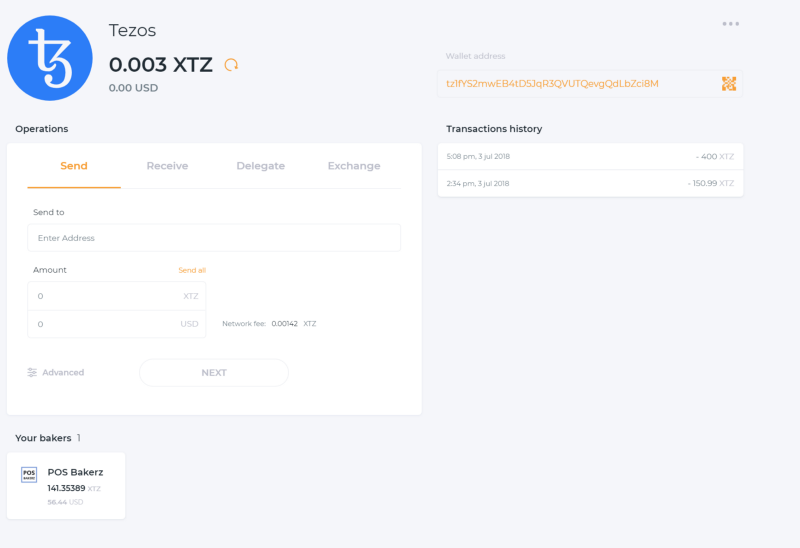 If you are using Magnum Wallet, here is how you can redelegate to another baker.
Click on your bakers, and then a window like this should open.
By clicking on Redelegate, you can now change your baker. Just click on Select baker and a list of bakers will appear.
Once, you have selected the baker you want, you simply need to click on next and confirm the operation by typing your wallet password.
And this is it, you are now redelegating your Tezos to another baker.
How to verify the operation has been successful?
If the redelegation operation has worked successfully, you should see the new address under delegate.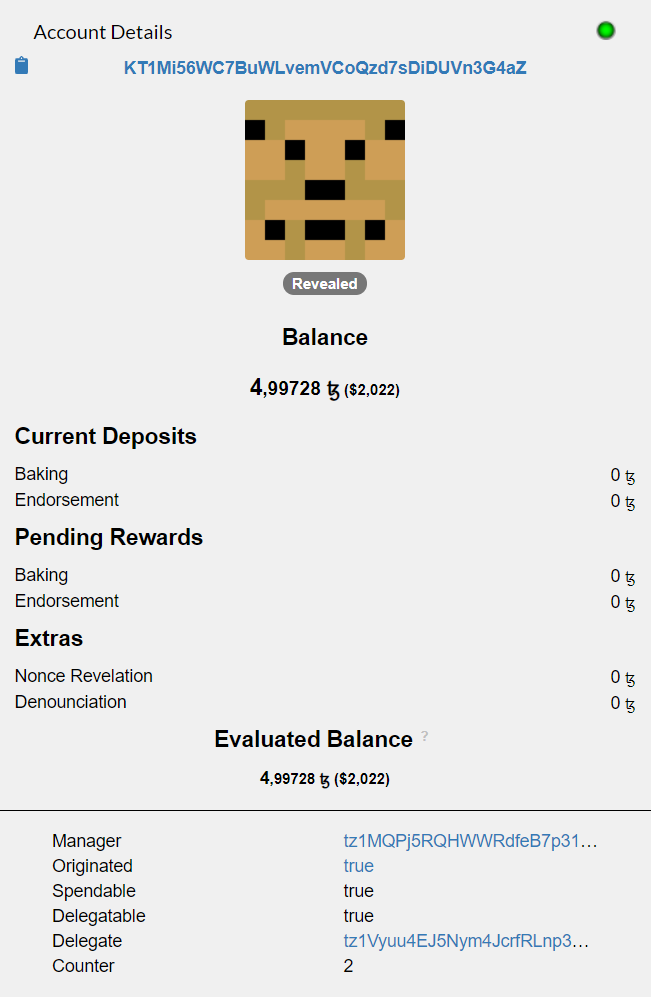 That is it! 🎉
---
DISCLAIMER — This is not financial advice. Staking, delegation, and cryptocurrencies involve a high degree of risk, and there is always the possibility of loss, including the loss of all staked digital assets. Additionally, delegators are at risk of slashing in case of security or liveness faults on some protocols. We advise you to do your due diligence before choosing a validator.