Guide on how to stake Tezos (XTZ) using Trust Wallet
Please Note: Stakin has discontinued its Tezos public infrastructure as of 1st of January 2022, as such the baker is no longer generating rewards and this guide is no longer maintained. For more information, read our official announcement (link to it) or visit https://stakin.com.
---
Hi everyone,
On today's guide, we will explain to you how you can stake your Tezos using Trust Wallet. Indeed, if you are not aware yet, Stakin is available directly on Trust Wallet.
Trust Wallet is an anonymous & non-custodial mobile wallet that able you to store/receive and send cryptocurrencies, ERC20 & BEP2 tokens.
The wallet also has a Web3 Browser allowing you to interact with decentralized applications (DApp) directly from the app.
Install the app & backup your wallet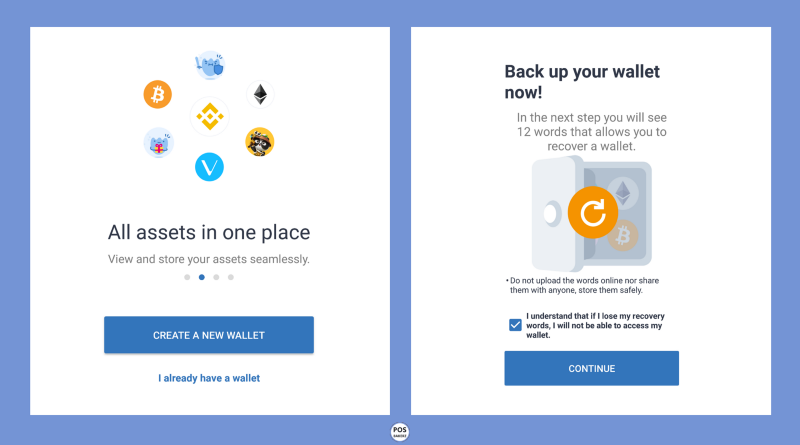 The first thing you need to do is to install the app if you haven't yet. Trust wallet is available on both Androïd and iOS, so the wallet is compatible with almost every smartphone! A web interface should also become available very soon.
Once you have installed the app, don't forget to backup your wallet and to write down your 12 words Mnemonic. Which will allow you to recover your wallet in case something happens to your phone?
As soon as your backup your wallet, you will be able to start using the Trustwallet app.
Buy or Send Tezos (XTZ) on Trust Wallet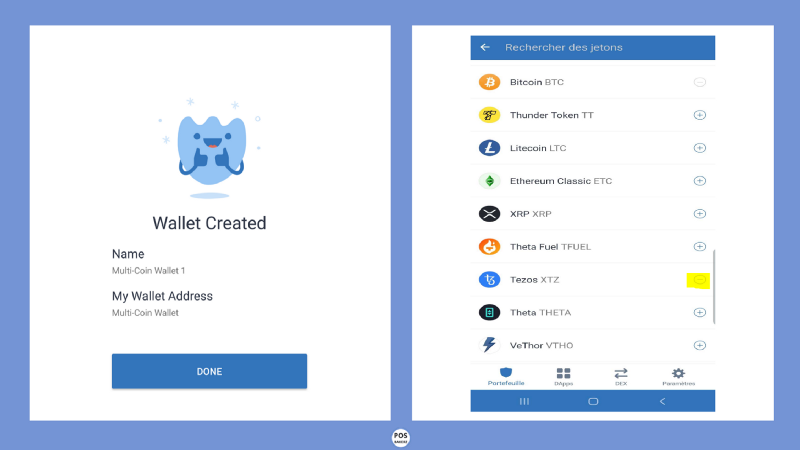 Once you've installed your wallet, you will need to add Tezos to it. You need to click on the "+" button on top of the wallet and then add Tezoz. You should find Tezos on the list of cryptocurrencies; if not, make sure you're using the last version of the app.
Now that you added Tezos and maybe some other token, you can send, receive & stake directly into your wallet.
If you don't own Tezos yet, you can also buy some directly in the app using your Visa or Mastercard thanks to an integration of MoonPay, a new standard for fiat to crypto.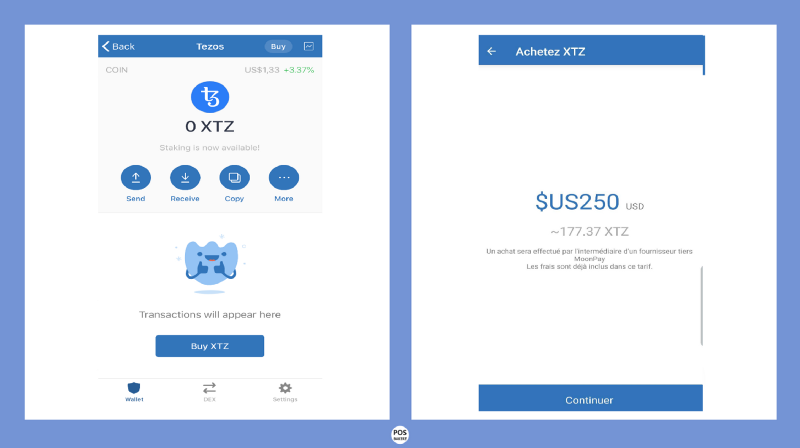 If you want to receive some XTZ, you just have to click Receive, and then you will be able to see your address.
Staking
Now, the last phase, if you want to stake your Tezos, is to choose a validator you will delegate to.
To stake, you can do it directly in the wallet by clicking "More" and then choose "Stake." You can also use the staking platform created by Trust Wallet by looking for it directly on the Dapp page.
By staking your Tezos token, you will be able to earn ~6% interest by participating in governance and helping the Tezos blockchain to be decentralized.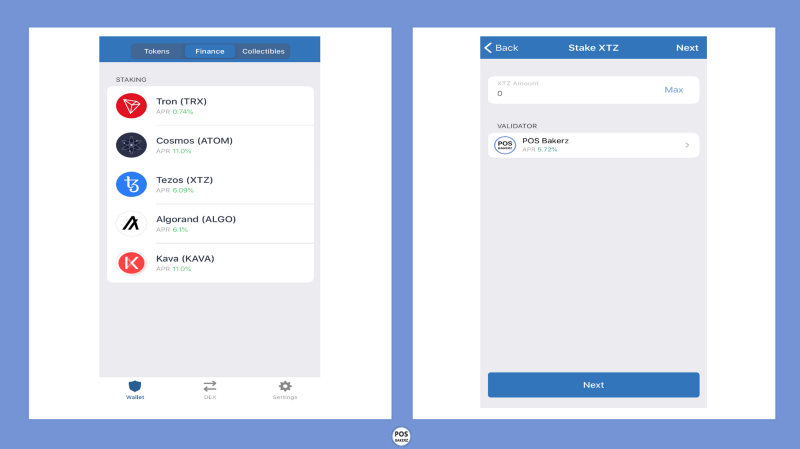 Click on the cryptocurrencies you want to delegate. You can currently stake Atom, Tron, Kava, and Algo tokens directly through their interface.
Select Tezos, choose Stakin as the validator you want to delegate, choose an amount, and click on "Next."
Once your transaction is done, you will be able to track it directly from your Trust wallet.
Please note that it takes approximately 21 days before you start to receive rewards on Tezos. Check this article to know more about this.
And this it! 🎉
If you have any questions about staking or Tezos, feel free to ask us directly in our Telegram.
Other resources
Official Website
Tezblock / Tzstats
Tezos Help
Tezos Developer Portal
Tezos Foundation
My Tezos Baker / Baking-Bad
DISCLAIMER: This is not financial advice. Staking and cryptocurrencies investment involves a high degree of risk, and there is always the possibility of loss, including the loss of all staked digital assets. Additionally, delegators are at risk of slashing in case of security or liveness faults on some PoS protocols. We advise you to DYOR before choosing a validator.