Stakin Lossless Lottery Launch, USDc, Certik on Binance, and Is Bitcoin Coming To Polkadot?
Hi Readers👩‍💻,
It's been a couple of exciting weeks at Stakin and in the overall Proof-of-Stake ecosystem. That's why we've once again listed some of the new developments for you:
Stakin Lossless Lottery Launch!
USDc Coming To Solana Network
Certik Mainnet Launch and Farming on Binance
NEAR Mainnet Transition Phase 2
StaFi Validator Incentive Program
IRISnet Delegation Campaign
Bitcoin is Coming To Polkadot
Stakin Lossless Lottery Launch
We're very proud to be able to announce that as of the 12th of October, 2020, the Stakin Lossless Lottery DApp is live! At the moment of writing, the 23rd of October 2020, the first draw has already happened with 1 lucky winner earning $ICX 2,009. There's a second draw taking place on Sunday 25th of October with an estimated prize of $ICX 2,008.
You can still join before Sunday 11:59 pm UTCpotentially win a big prize, and get back your initial tokens whenever you want — after the unbonding period. Get even more by saving your money!
For a full article on the lottery, click here. And if you'd like to know more about how to join the lottery, visit our tutorial article.
We'd like to thank @VelicFinancial, @helloiconworld, and all our fellow ICONists who supported us.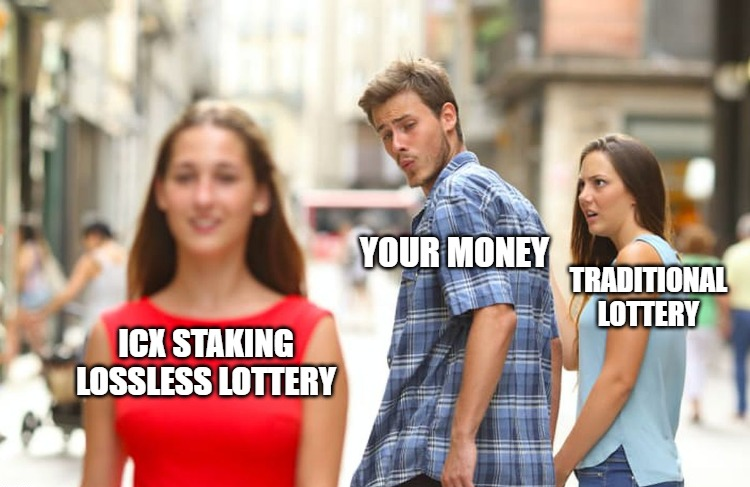 USDc Coming To Solana Network
It seems as though every newsletter, we have something extraordinary to share about the Solana Network. In the last newsletter, we shared the news from Serum and Solana's that they will be working together on a decentralized bridge for Ethereum ERC-20 assets, called Wormhole. This week, we're excited to share that USDc will be coming to the Solana Network.
On the 21st of October 2020, it was announced that USDc would be joining the Solana ecosystem. The dollar-backed asset will be integrated into four blockchains when this happens. Previous networks are Ethereum, Algorand, and Stellar. CEO of Circle, Jeremy Allaire, mentioned that USDc would help scale in a highly performant condition. And thus, we're very curious to see what this launch will help make possible.
Certik Mainnet Launch and Farming on Binance
In other great Proof-of-Stake ecosystem news, the Certik Chain Mainnet launch is happening on October 24th, 2020. For those unfamiliar with Certik, it is a public blockchain platform created by the CertiK Foundation and based on the foundation's formal verification security system. The network is built to enhance the security of smart contracts. By allowing smart contract execution and interactions on a security-focused chain, the foundation hopes to utilize decentralized computing.
But that is not the only exciting Certik news. CTK, Certik's native asset, will be open for farming on Binance, one of the world's largest cryptocurrency exchanges. The goal of Binance's Launchpool is to invite all Binance users — which were counted at 15 million in 2019 — to the Certik Chain Network. In the announcement, it was said: "Binance Launchpool is opening the floodgates by enabling participants to earn CTK every hour by simply staking BNB, BUSD, or CTK.".
For a full article on Certik, visit our Medium page here.
NEAR Mainnet Transition to Phase 2
On October 13th, the NEAR Mainnet project has reached a significant milestone since its inception by completing the transition to a fully permissionless, decentralized, and community-governed network. That means that the platform is now unrestricted and open for developers to deploy apps and users to create accounts and transfer tokens in a fully permissionless way. That said, the NEAR Mainnet is currently in Phase 2. The next steps will be:
Improving its sharding algorithm, Nightshade, and its specs.
Completing the development and integration of the ETH-NEAR Bridge on Mainnet
Increasing the efficiency of the NEAR Wallet and developer tools.
We're very excited about the next steps! Check out www.wallet.near.org to set-up your account!
StaFi Validator Incentive Program
It's been around a month since the StaFi Mainnet was launched, which is why StaFi has opened a limited number of seats for nominators and many validators who have contributed a lot to StaFi but are still on the waiting list.
To make up for the waiting list, StaFi announced the nomination incentive program to motivate validators that have made significant contributions. In the initial issuance of FIS, the StaFi team has allocated up to 40% of FIS to pay for those community members. For example, the rewards for Phase 1 of Sitara incentive testnet and StakingDrop will be taken from this allocation.
Additionally, they will roll out more campaigns, including StakingDrop or DevelopmentDrop, to help the community grow. The token incentives for outstanding validators were also from the community incentives. After careful observation and consideration, 46 validators were finally selected for the first round of nomination.
Check out all the nomination rules, the 46 validators, and more here.
IRISNet Delegation Campaign
In April 2020, the IRIS Foundation rolled out a community-centric delegation campaign and the second one-year token burn plan. To utilize the eco-development funding initiative has always been a priority at IRISnet. Therefore, the community-centric delegation campaign catered to expanding the utilization of the funds while focusing on aligning network participants' incentives with their business objectives was introduced. The campaign highlights several fields of interest in crypto-economic primitives, encourages voluntary staking, and promotes long-term network security.
The results of the sixth implementation are here:
IRIS Foundation made a distribution to delegators with an amount equal to their delegation rewards in September, distributed 600,469.1167 IRIS in total.
According to the Token Burn Plan, IRIS Foundation burned delegation rewards of the Eco-Development Fund on September 30th, totaling 2,217,938 IRIS.
Bitcoin Is Coming To Polkadot
An exciting announcement on the 15th of October from Polkadot and Interlay will introduce the first trustless wrapped Bitcoin — PolkaBTC — in early 2021. The creation of this coin will mark a critical step towards a genuinely interoperable ecosystem.
Interlay has already released a detailed technical specification and is working on PoC implementations. After the successful pilot project, Interlay is now expediting efforts to complete the BTC Parachain in Q1, 2021, funded by a follow-up Web3 Foundation grant. The first Alpha testnet should be here around November, and feature-ready Beta is scheduled for January 2021.
Once deployed, users will be able to mint 1:1 Bitcoin-backed assets onto Polkadot, as PolkaBTC, and use them across a wide range of applications, including decentralized exchanges and stablecoins, and lending protocols.
Read the full announcement here.
---
DISCLAIMER: This is not financial advice. Staking, delegation, and cryptocurrencies involve a high degree of risk, and there is always the possibility of loss, including the loss of all staked digital assets. Additionally, delegators are at risk of slashing in case of security or liveness faults on some protocols. We advise you to do your due diligence before choosing a validator.