We're taking part in some new amazing networks and launched Stakin Finance! Have a look!
Hey Readers,
It's time for another update of everything we've been working on over the last weeks, and of course, what has been going on in the PoS blockchain ecosystem. This week, we discuss:
⭐️ Stakin Finance is now LIVE!!!
⭐️ Balanced x $ICX Airdrip Announcement
⭐️ Desmos Announces Morpheus Apollo
⭐️ Stake your Sentinel $DVPN with Stakin!
⭐️ Stakin is taking part in the Compound Finance Gateway Testnet
⭐️ Regen Network Mainnet Launch!
⭐️ Mina Protocol Token Sale
⭐️ Gravity Dex Testnet Competition!
⭐️ ICON 2.0 Alpha Version Released!
Stakin Finance is now LIVE! 🎉🎉
We are beyond excited to share with all of you that Stakin Finance, a project we have been working on for months, is now LIVE!
Stakin Finance is an Automated Market Making and Yield Farming, and Staking protocol running on Binance Smart Chain (BSC). It empowers blockchain users all around the world to participate in yield-generating activities and fine-tune their digital asset investment strategies.
Using Stakin Finance, users can provide Liquidity to Pools, Swap digital assets between each other, Stake their tokens, and earn extra yields in $STKN.
$STKN is the Stakin Yield Token. Currently, it can be used to provide liquidity (LP) in trading pairs, and staked to earn more STKN. In future iterations of Stakin Finance, STKN will be used for governance. As the project and community grow, further use cases of STKN will be explored and implemented.
We will be announcing more details about STKN in the next weeks and months, and notably about the upcoming Stakedrop for Stakin delegators!
Balanced x $ICX Airdrip Announcement
Good news for all the ICONists among us! Balanced Network announced their Airdrop for $ICX stakers last week. Balanced will launch on April 25, at 6 pm PDT, and in anticipation of the launch, they partnered with ICON to distribute Balance Tokens to ICX holders.
So, how does it work? The first drip will drop one week after Balanced launches. Delegated ICX holders can then claim their Balance Tokens from the Balanced Airdrip Page. The more ICX you have delegated, the more you can claim. If an ICX holder doesn't claim their Balance Tokens each week, they will lose them and unclaimed tokens will then be added to the next weekly drip. To participate, you must be delegating from a wallet that you control the private key or Keystore file. If not, the staking platform you are using (i.e. Binance, ICONFI, etc.) must announce support.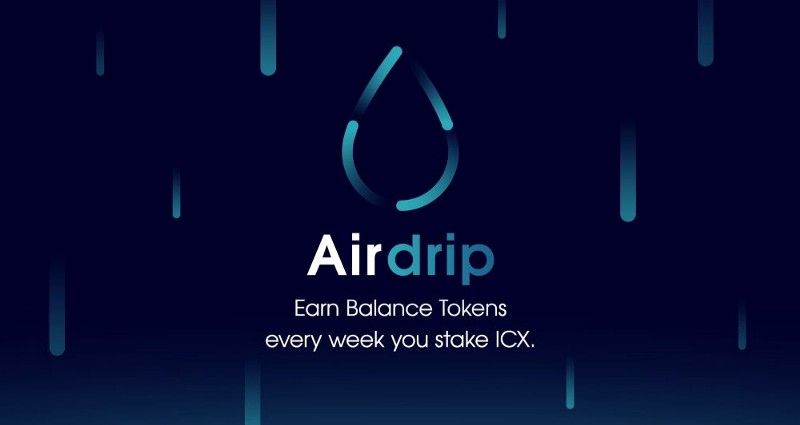 Desmos Announces Morpheus Apollo
It has been over a year since the very first version of Desmos was launched. During this period, the network launched 7 different testnets that slowly introduced new features and improvements for specific tasks to refine the Desmos codebase for Mainnet. And now, Desmos is introducing the very final Testnet before Mainnet: Morpheus Apollo.
Apollo will be a carbon-copy testnet and will help the network finalize and review all the operations that they will perform during launch. In this stage, the network will only feature Desmos profiles alongside the Cosmos SDK modules. Additionally, Desmos wants to take the opportunity of launching its testnet to make sure that future Mainnet validators understand what will need to be done to launch the definitive chain. For a full article on Morpheus Apollo, click here.
Stake Your Sentinel $DVPN with Stakin!
In other great news, Stakin is now a validator for Sentinel $DVPN!! And that's not all, keep an eye out for our complete guide on staking your assets with Sentinel. In case you'd like to have a look at our validator, check Bigdipper.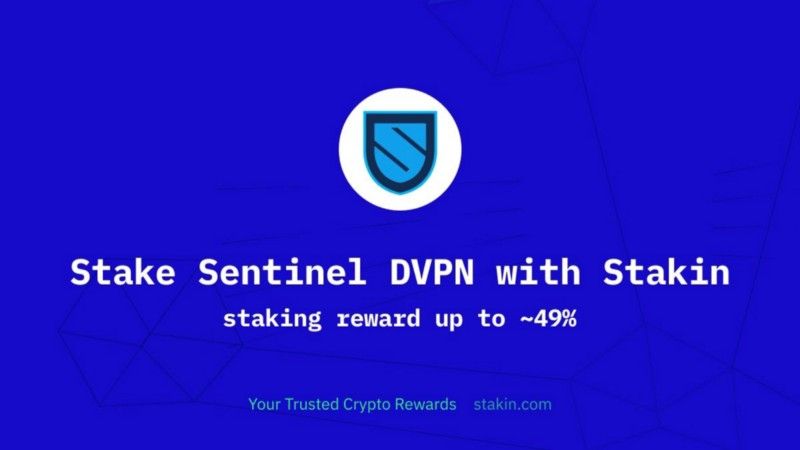 Stakin is Taking Part In Compound Finance Gateway
We're happy to announce that Stakin is now taking part in the Compound Finance Gateway Testnet. Gateway is an open, distributed ledger for cross-chain interest rate markets. For those of you who are unfamiliar with Compound, the Compound Protocol pioneered the concept of autonomous collateralized borrowing markets. And introduced many innovations which are now the backbone of DeFi among which: pooled peer-to-peer protocol liquidity, algorithmic interest rates, and tokenized balances.
Regen Network Mainnet Launch!!
On the 15th of April, 2021, the Regen Network launched its Mainnet. We at Stakin are very excited about this news! The launch of Regen Ledger represents a big step towards the intersection of DeFi and climate initiatives, as it will be the first public ecological ledger governed by a community of committed stakeholders. Furthermore, the Mainnet launch activates on-chain governance, staking of REGEN tokens to secure the Regen Ledger and establishes the foundational infrastructure that will usher in a wave of new features focused on planetary regeneration.
✅ For more information on the Regen Network, check here!!
Mina Protocol Token Sale
After a successful launch, the Mina Protocol Token Sale had 40k participants and was sold out in under four hours! We'd like to congratulate the Mina Protocol on such a successful sale and are looking forward to the next developments!
Gravity DEX Testnet Competition!
And there's more amazing network news! The Gravity DEX trading competition starts in a few days with a ~$200,000 prize pool in ATOM & 10 other Cosmos tokens.
What's Gravity DEX you ask?! Tendermint has recently acquired DeFi liquidity innovator B-Harvest, the creator of Gravity DEX; the very first interchain decentralized exchange created for the Cosmos Hub. Gravity DEX makes decentralized trading between any two Cosmos tokens or any of the galaxy of tokens beyond the Cosmos ecosystem possible.
The registration for the Gravity DEX Testnet competition starts on April 21st. You can have a look at all the information here.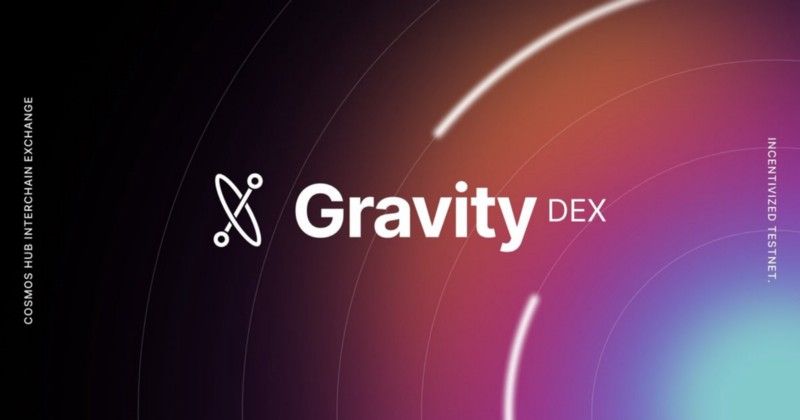 ICON 2.0 Alpha Testnet Released!
The Regen Network Mainnet launch wasn't all that happened on the 15th of April this month. ICON 2.0 also launched the Sejong Testnet or ICON 2.0 Alpha Version! Sejong is a testnet for testing core technologies such as IISS 3.1, bonding, P-Rep slashing, and more. The testnet will continue to be upgraded as new updates are released and could be reset or rolled back at any time without notice. The foundation will operate 22 P-Rep nodes for testing purposes at the start, and after that, we will set up an environment for the community to operate P-Rep nodes.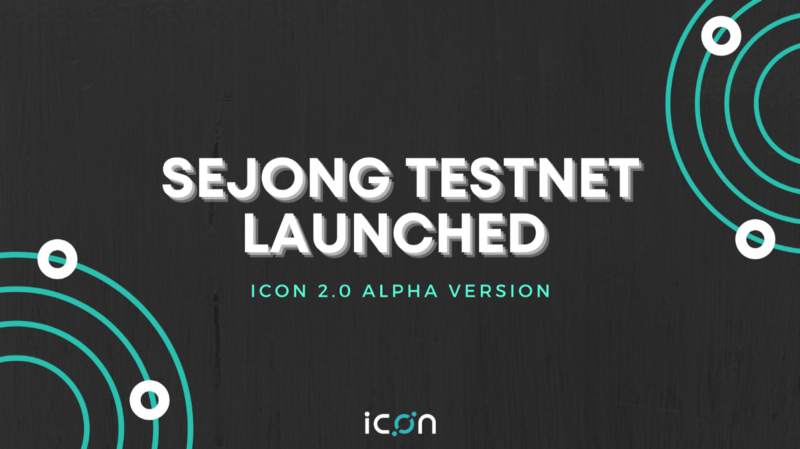 ---
DISCLAIMER: This is not financial advice. Staking, delegation, and cryptocurrencies involve a high degree of risk, and there is always the possibility of loss, including the failure of all staked digital assets. Additionally, delegators are at risk of slashing in case of security or liveness faults on some protocols. We advise you to do your due diligence before choosing a validator.