Stakin Presents: The Stakin Bi-Weekly Newsletter Vol. 39, Cosmos Vega Update, Comdex $CMDX Airdrop and lots of Stakin news.
Welcome to another bi-weekly newsletter, in which we will be going over some of the major events of the Proof-of-Stake blockchain space over the last two weeks as well as Stakin news. In this newsletter, we're talking:

Join the Stakin SWAG Giveaway!!
Stakin partners with Cronos Chain
Stakin Network Fee Announcement
Join our Development Team!
Stakin Tezos Discontinue Reminder
Comdex $CMDX live on Osmosis Zone & Airdrop
Polygon Acquires Mir Protocol for $400 Million!
Cosmos Vega Upgrade
Join The Stakin SWAG Giveaway!
As we get to the end of 2021, we figured, "what better time for a Stakin SWAG Pack giveaway than now?!" So, we will be giving away 50 Stakin SWAG Packs to our delegators! The giveaway will run until the 24th of December 2021 12 PM CET, and we will announce the winners in the week after.
What do you need to do to win?!
For all the info, have a look at the Giveaway announcement below.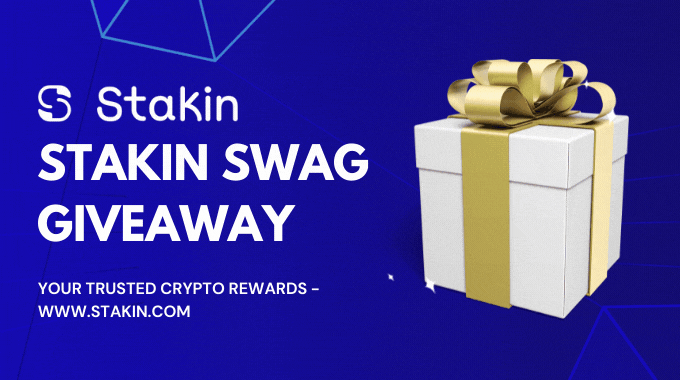 ​​Stakin Partners With Cronos Chain
We are excited to announce our strategic cooperation with Cronos, which will help to improve the ecosystem and provide secure validation services on Mainnet. Stakin is a major Proof-of-Stake validation service that supports over 25 mainnet protocols and has substantial experience with the Cosmos ecosystem, IBC, and EVM blockchains. Cronos is a Crypto.org-developed secure, scalable, and open-source Proof-of-Stake blockchain with use cases in DeFi and NFT, as well as instant DApp migration and EVM compatibility.
Please note: Stakin is now operating a validator on Cronos blockchain under the validator address crcvaloper1pqqw8snkduy3m46xchpmzxjgvz58h3ypjpkapv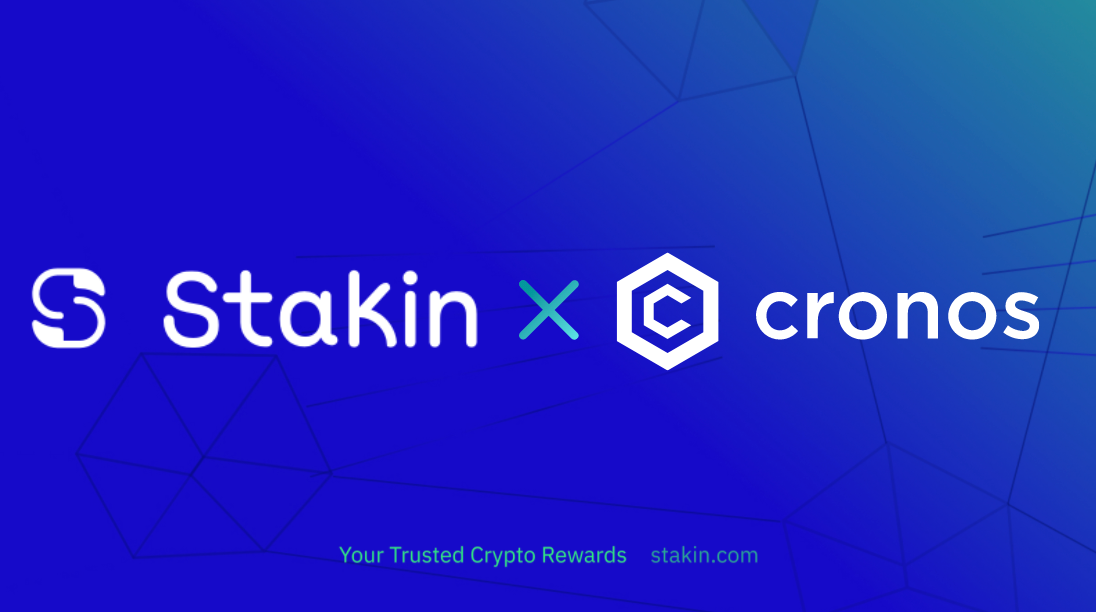 Stakin Network Fee Announcement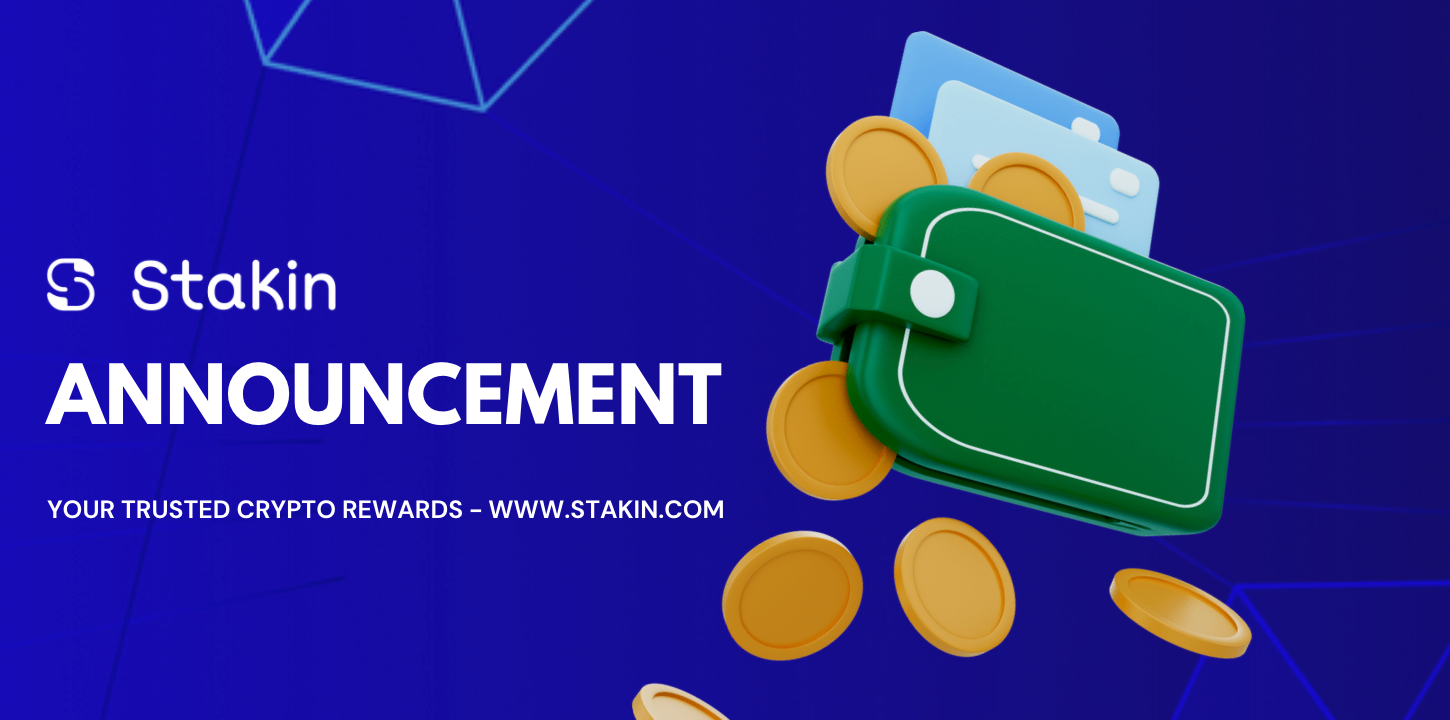 To all our delegators on Solana, NEAR Protocol and Crypto.org, Stakin will be increasing its fee for those three networks per January 2022. We'd like to thank all of you for your support, and we're looking forward to another great blockchain year.
The network fees that will be adjusting:
Solana 5%
Near 1%
Crypto.org 5%
Join The Stakin Development Team!
Staking fans, we're still looking for a wonderful developer to join the Stakin team and help us to further expand our services, networks as well as help to build wonderful products for the blockchain ecosystem. If you're interested, please have a look at the full job here.
Stakin Tezos Discontinue Announcement!
Dear Tezos delegators, we'd like to remind you that Stakin is closing the bakery from the 1st of January 2022. Please note that rewards will be paid out as scheduled for the last cycle of operations but will not be paid anymore after that. We'd like to all remind you to urgently unstake your $XTZ and redelegate with another baker. Please find the full announcement and discontinue details below.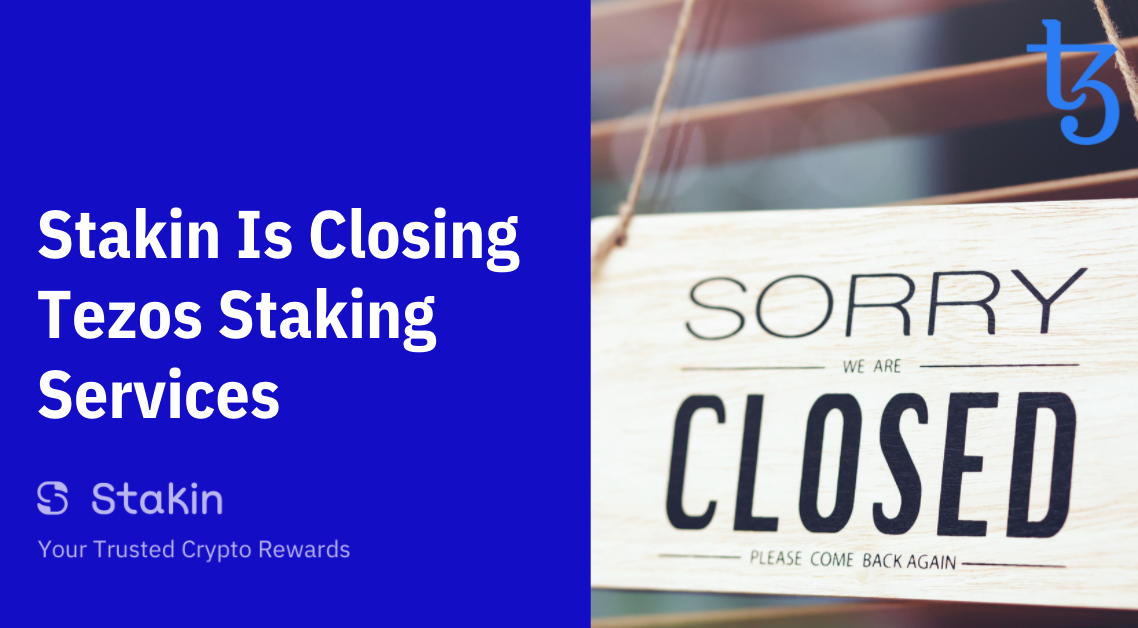 Comdex $CMDX Live On Osmosis Zone & Airdrop
After a successful launch, Comdex is now live on Osmosis DEX. You can now utilize the Liquidity Bootstrapping Pool for $CMDX/$ATOM. You can visit the LBP via: https://app.osmosis.zone/bootstrap. Additionally, the Comdex $CMDX Airdrop is now also live for claiming. Note that if you're holding $ATOM, $LUNA, $OSMO or $XPRT, you might be able to claim some $CMDX airdrop. You can check eligibility here: https://airdrop.comdex.one.
Polygon Acquires Mir Protocol for $400 Million
Polygon has undertaken a ZK-rollups deal, purchasing Mir Protocol for $400 million. Mir is a zero-knowledge proof (ZK-proof) technology-based Ethereum scaling startup. A cryptographic instrument that can be used to produce ZK-rollups is a ZK-proof. Transactions can be executed with ZK-rollups; however, they do not require all transaction data to be uploaded to Ethereum. This minimizes gas expenses while also reducing the amount of block space utilized on Ethereum, allowing it to scale.
Cosmos Vega Update
An exciting time for the Cosmos ecosystem, as the Vega Update is coming close to launch. The testnet is a snapshot of the current Cosmos Hub, but with crucial changes to assure Vega's stability, such as assigning the majority of voting power to nodes managed by the Cosmos Hub team. The upgrade contains versioning upgrades for the Cosmos Hub's fundamental components, such as Cosmos SDK, Tendermint Core, and IBC, to assure their security. Through features such as pricing and voting delegation, the improvements will also help to eliminate consensus errors and increase efficiency. The Vega upgrade is required to improve the Cosmos Hub's performance and ensure that future upgrades go smoothly.
For more information on the update, have a look at all the details here.
---
DISCLAIMER: This is not financial advice. Staking, delegation, and cryptocurrencies involve a high degree of risk, and there is always the possibility of loss, including the failure of all staked digital assets. Additionally, delegators are at risk of slashing in case of security or liveness faults on some protocols. We advise you to do your due diligence before choosing a validator.