The latest Stakin news, Evmos Mainnet, Akash Tesnet 3 and more..
These are turbulent times whether off or on-chain, but that doesn't stop the proof-of-stake community and ecosystem from bringing out spectacular news and moving forward. Thus, for your daily dose of positivity, have a look at the recent updates from the space:
Stakin's very first Stakin Weekly Twitter Spaces is here!
Stakin To Offer Validator Services for Evmos
Stakin To Increase Kava Staking Fee to 5% from May 1st
Evmos Mainnet Launch
Akash Testnet 3
Persistence Network Upgrade
Stakin's Very First Stakin Weekly Twitter Spaces
Last Friday, the 4th of March, we hosted our very first Twitter Spaces with the Cosmos Project Wizard that joined our team recently. We'd like to thank all participants for joining. If you missed out, we will be publishing a recap video on our channels shortly. These Twitter Spaces will be a ongoing initiative to keep our community up-to-date on events happening in the Cosmos ecosystem.
Stakin To Offer Validator Services for Evmos
We are excited to announce that Stakin has been chosen to be a part of the genesis Evmos validator set on Mainnet, assisting in the support of the blockchain and its ecosystem. Evmos is an application-agnostic chain that will be interoperable with the Ethereum Mainnet, EVM-compatible settings, and other Cosmos ecosystem networks via IBC, allowing users and developers to connect seamlessly between chains. Evmos intends to be Cosmos' EVM Hub, making it simple to deploy and communicate smart contracts within the Cosmos ecosystem.
Find the full announcement via the link below.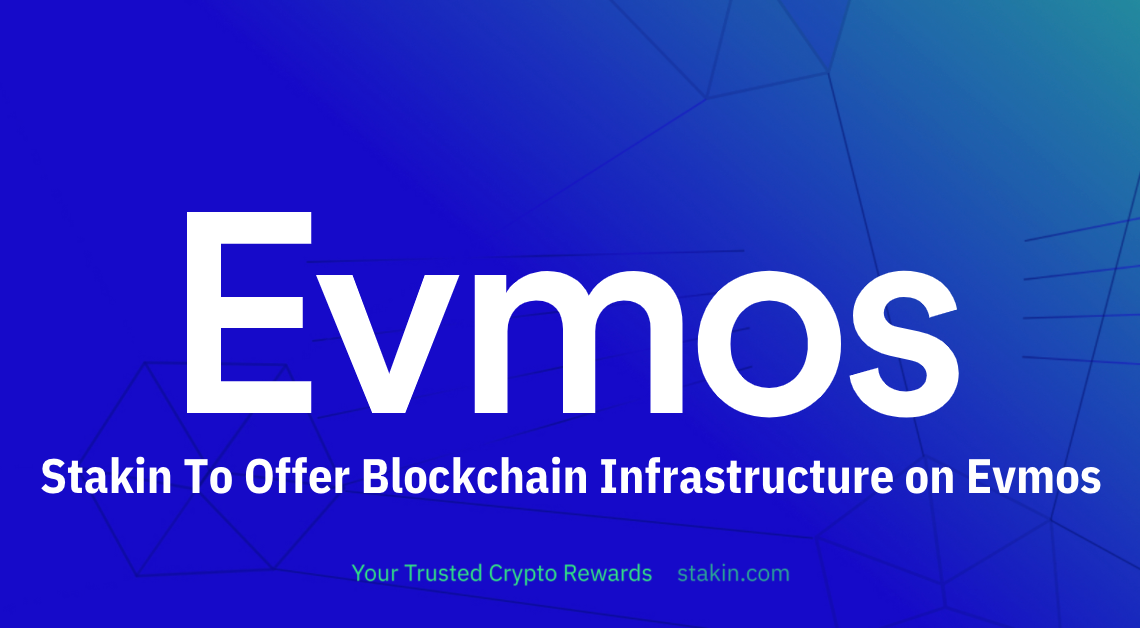 Stakin To Increase Kava Staking Fee to 5% from May 1st
We'd like to let all our Kava delegators know that Stakin will be increasing the staking fee to 5% from the 1st of May 2022.
Evmos Mainnet Launch
On the 3rd of March 2022, Evmos successfully launched its first Genesis block for Mainnet, thus joining a broad spectrum of chains in the Cosmos Ecosystem. Those eligible for airdrop can now claim those as well. You can find more information about the airdrop here. We'd like to congratulate the Evmos team, and are eagerly awaiting the bright future of the Evmos chain!
Akash Testnet 3
In other great IBC news, recently Akash announced their third Testnet. This two-week testnet is intended for developers, cryptocurrency enthusiasts, and anybody interested in participating in the decentralized web. It enables users to stress-test recently released features aimed at real-world applications, such as deploying validators and nodes, running high-resource workloads, and expanding mining programs.
Testnet 3 will begin on March 7th at 10 a.m. PST and will end on March 20th at 11:59 p.m. PST, the testnet has a prize pool of $200,000 USD. The testnet is entirely virtual, and we welcome participants from all over the world to participate in and help shape the future of Web 3.0.
Persistence Network Upgrade
On the 3rd of March, a Persistence Network upgrade was conducted. Stakin has upgraded its nodes to v.0.2.3 and the validator is up and running smoothly.
---
DISCLAIMER: This is not financial advice. Staking, delegation, and cryptocurrencies involve a high degree of risk, and there is always the possibility of loss, including the failure of all staked digital assets. Additionally, delegators are at risk of slashing in case of security or liveness faults on some protocols. We advise you to do your due diligence before choosing a validator.