Everything you want to know about Juno's upgrade, the Ethereum Merge and more PoS news.
Yes, once again, it is time for our bi-weekly newsletter, catching you up on everything that has been happening in the proof-of-stake ecosystem. So, without further ado, let's jump right in. This week's topics:

Juno Network Will Adopt Interchain Accounts
You can now auto-stake your Evmos with Stakin via REstake
Kava Announces Kava 11
Agoric Staking Rewards Enabled!
Dock Network Announces WEB3 ID
Reddit Is Launching Its NFT Marketplace on Polygon
The Ethereum Merge is Coming
Evmos Upgrade
Dy/dx To Migrate To Cosmos
Juno Network Will Adopt Interchain Accounts
On the 7th of July 2022, after the approval of Proposal 28, Juno adopted the Interchain Accounts module and became a Host Chain. Thus, entering a new phase for the network as they collectively join the Cosmos multiverse.
IBC-enabled blockchains can do much more than just connect and transfer tokens, thanks to Interchain Accounts, which were developed by Interchain GmbH, Chainapsis, Informal Systems, and Confio. Entire blockchains can control accounts on different chains. Interchain Accounts offer access to all IBC-enabled Cosmos chains directly from one Cosmos Hub account, so users no longer need to transfer tokens and follow them across various chains.
Controller Chains receive native functionality, storage, instantiation, and execution of Smart Contracts. With this action, Juno furthers its efforts to establish itself as the Cosmos Ecosystem's permissionless Smart Contract Hub.
You Can Now Auto-Stake Your Evmos with Stakin via REstake
Stakin is glad to announce that we've enabled auto-stake for your Evmos assets via the REstake platform.
You might want to take a look at auto-compounding if you're a member of the Cosmos ecosystem and are interested in staking and receiving passive rewards from your digital assets.   With auto-compounding, a DApp will automatically prepare meals for you with the goal of increasing your APY. You can use a platform called Restake for the Cosmos ecosystem, which was created by Eco Stake and is accessible at https://restake.app/.  
Learn more about auto-compounding and the REstake DApp in Stakin's Ultimate REstake Auto-Compounding guide: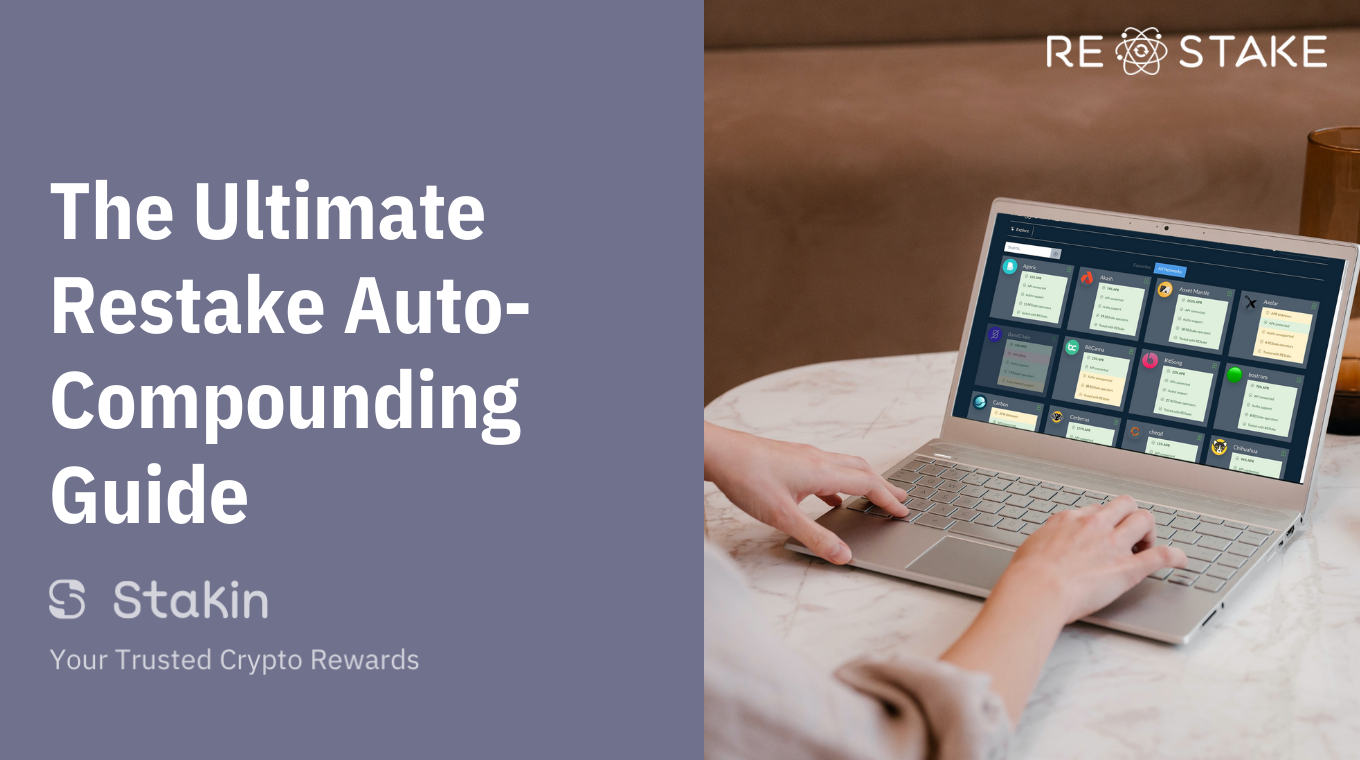 Kava Announces Kava 11
A lot is happening in the Cosmos Hub, and Kava is no exception. On the 30th of June 2022, the network announced Kava 11, set to launch on August 31st. The Kava 11 upgrade will enable $KAVA liquid staking, Kava Earn (a yield aggregator), MetaMask support for all Kava txs, and finally, protocol-owned liquidity.
Agoric Staking Rewards Enabled
The time has finally come! After many weeks of anticipation, Proposal 6, which aimed to enable staking rewards for $BLD holders, passed with 98.97%. Thus, staking rewards are now enabled. Have a look at Stakin's step-by-step guide on how to stake your $BLD utilizing Keplr Wallet for more information: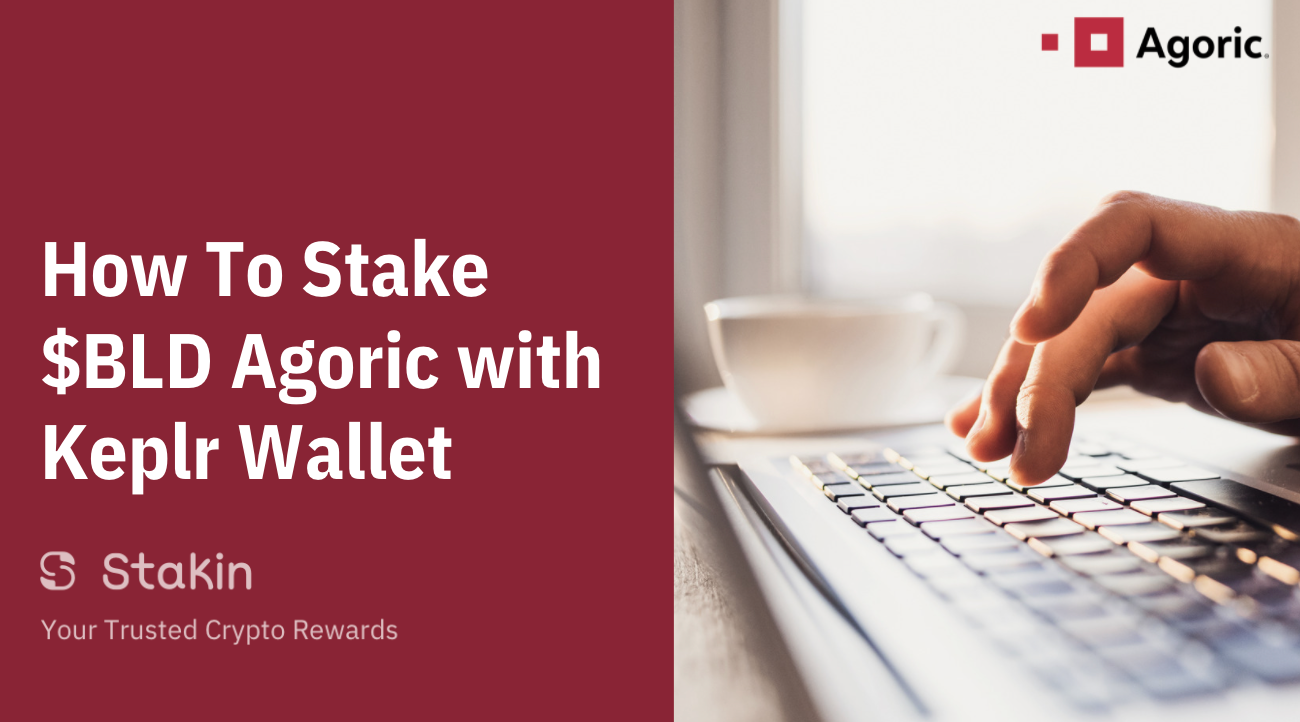 Dock Network Announces WEB3 ID
Amazing news coming from Dock Network last week! The network announced that its WEB3 IDs, the new Revolution of Identity-based Sign In Systems based on the Dock blockchain, will be launching on the 14th of July! So, stay tuned via their socials for more information.
Reddit Is Launching Its NFT Marketplace on Polygon
On the 7th of July, TechCrunch reported that Reddit is introducing a brand-new NFT-based avatar marketplace today that enables you to pay a set price to buy blockchain-based profile pictures. Your credit or debit card should work fine to purchase them, according to the company, and you can store them using Reddit's wallet application. The social network claimed that it is releasing 90 designs, with "tens of thousands" of NFTs available for purchase during this early access phase. To create avatars on-chain, Reddit has partnered with Polygon. To store and manage these NFTs, you can use Reddit's own blockchain wallet called Vault, which is accessible through the company's native app.
The Ethereum Merge is Coming
Time is ticking as the Ethereum Merge is coming closer and closer each day. If you haven't heard about if before, The Merge is most likely the most vital update to Ethereum since its launch in 2015. Hard questions about the viability, security, and scalability of cryptocurrency's leading networks have emerged as the technology nears an inflection point of widespread adoption.
It has taken years to develop a design that makes Ethereum's economic model more resilient, its infrastructure more scalable, and its consensus engine more sustainable. Ethereum anticipated these concerns and from its earliest days saw Proof of Stake as the mechanism to secure its future. Read all about The Merge in our latest article below.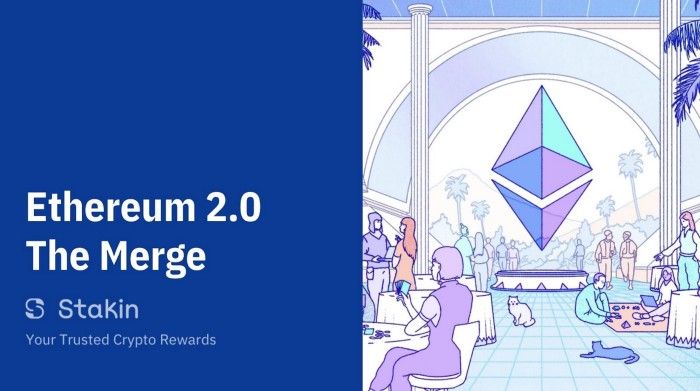 Evmos Upgrade
The Evmos v6.0.1 Mainnet upgrade was introduced last week, lowering the block time and finality to 2 seconds per block. Making the network the fastest throughput network in the Cosmos Hub at the time of writing.
Dy/dx To Migrate To Cosmos
Finally, as if there wasn't already lots of great Cosmos-based news, dYdX announced that they will be moving from Ethereum to Cosmos to achieve better decentralization. On Wednesday, the 22nd of June, the derivatives exchange dYdX made plans to build its upcoming version (V4) as a layer 1 Cosmos-based blockchain.
dYdX is currently powered by StarkWare, an Ethereum-based scalability solution. The exchange specializes in trading perpetual contracts, also known as "perps." Perps are derivative trading products that work similarly to futures contracts and give traders the option of taking a long or short position.
---
DISCLAIMER: This is not financial advice. Staking, delegation, and cryptocurrencies involve a high degree of risk, and there is always the possibility of loss, including the failure of all staked digital assets. Additionally, delegators are at risk of slashing in case of security or liveness faults on some protocols. We advise you to do your due diligence before choosing a validator.