Meet the team behind your trusted crypto rewards.
Hi Readers👩‍💻,
Recently, we announced our rebranding, and we figured it was time for a better introduction to our team. So, therefore, we created this infographic for you to know who's behind Stakin.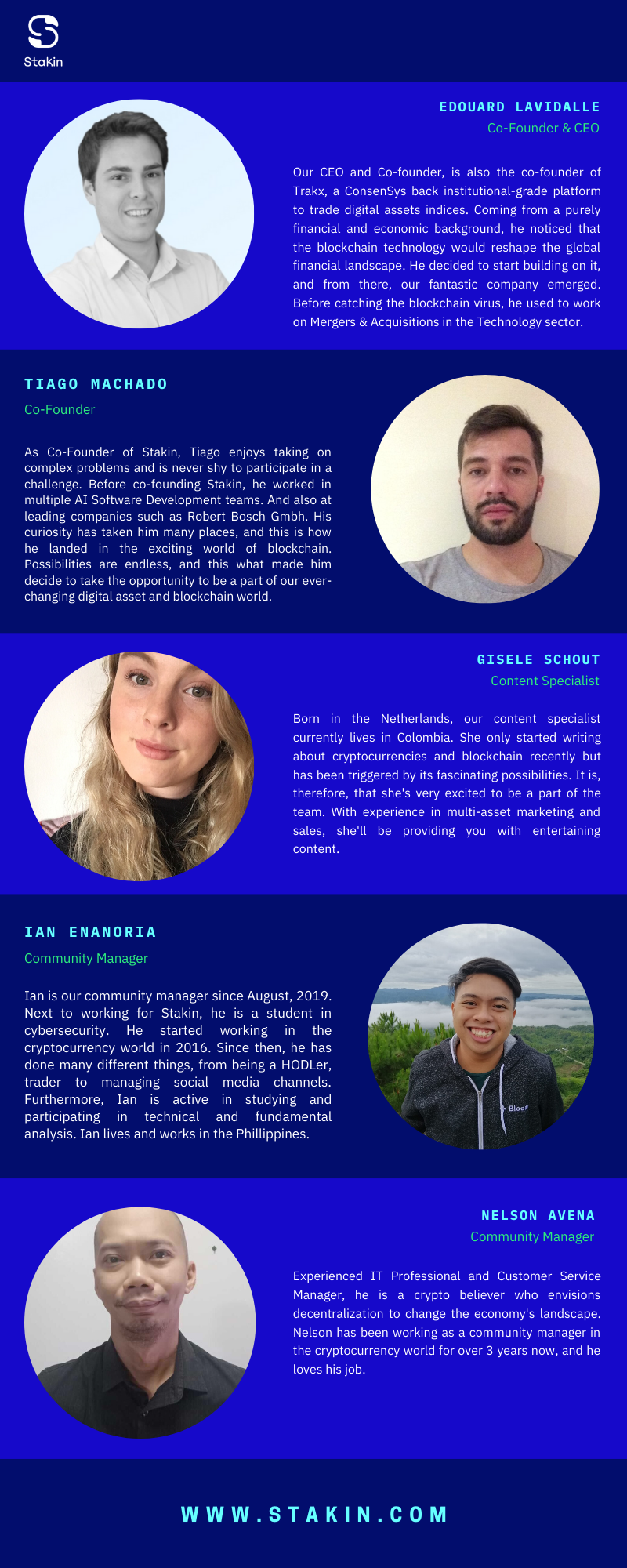 For more information, feel free to check out our website. Or visit our Twitter and Telegram🎉.