Our top picks among the exchanges for trading ICON (ICX). Get to know more about their liquidity, but also about withdrawals and deposits.
Hey everyone 😙,
In the fourth article of our series on ICON, we will explain to you where you can trade ICX token and what are the differences between each exchange.
If you still don't know what's ICON and would like to more about it, you can check this article.
For now, ICON (ICX) is listed on several exchanges, including Velic, Binance, Okex, Huobi, HitBTC, and much more.
It's important to note that while some exchanges offer to trade the ICX Mainnet token, some others only provide the previous ERC20 version, although swap should be done soon for most of them.
After testing several exchanges, we would recommend using Velic, Binance, or Okex if you want to trade ICX since these support the Mainnet version of ICX.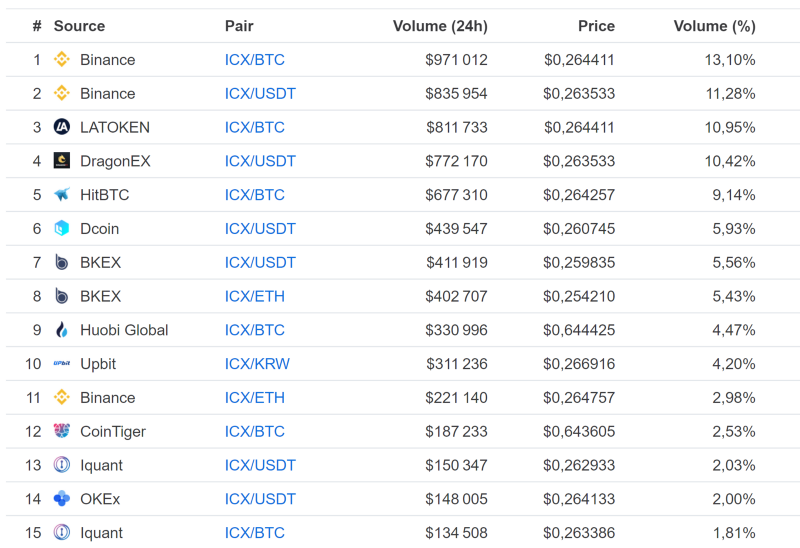 Velic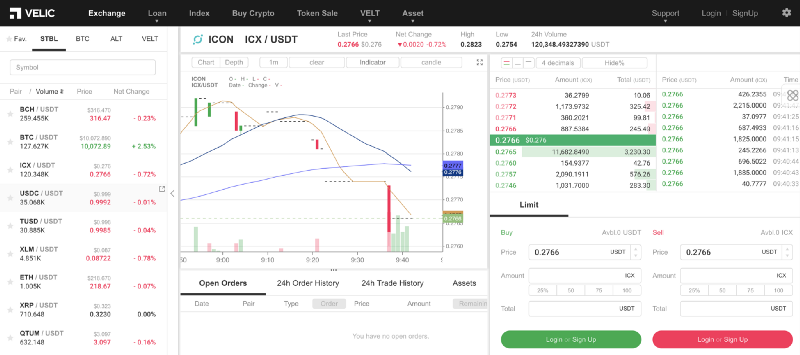 Velic is an exchange that took part in the ICX station accelerator program and a key partner to the ICON ecosystem. As a partner, Velic will support the listing of ICON Dapps on its platform. It is also itself a DApp based on the ICON Mainnet, with its internal tokens built on ICON IRC2 standard.
If you want to trade ICX and support the ICON ecosystem, you can check Velic. The ICX traded on Velic is already the Mainnet version. In terms of volumes, it is, at this time, of this article, hovering at around $120k / day for ICX/USDT pair. ICX is also tradable against BTC on the platform. The fees are very reasonable, at 0.1% for both makers and takers, there is no deposit fee, and withdrawing your ICX will only cost 0.1 ICX.
Binance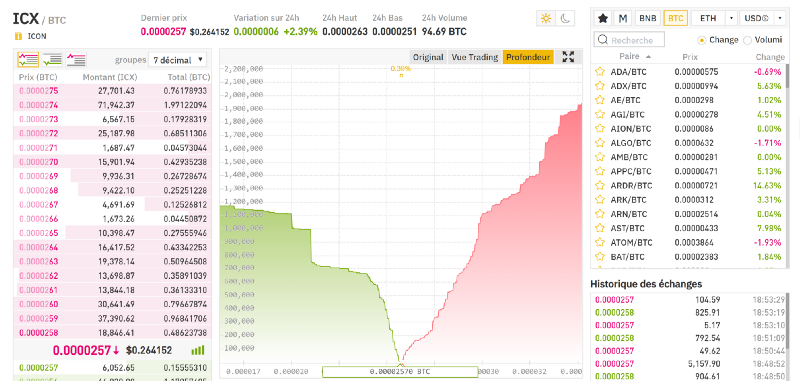 In terms, of volume Binance is leading the way with at the date of the article approximately $1 million daily volume on both trading pairs: ICX/BTC; ICX/USDT.
It's also possible to trade ICX against BNB even if it's not the pair with the more volume as it is generating less than $100K daily.
On Binance, you trade the "real" ICX token and not the ERC20. Another great stuff on Binance is that you can already withdraw and deposit ICX for a minimal fee of 0.02 ICX.
HitBTC

No one from our team uses LAToken or DragonEX, so we don't know what the specificities in regards to trading ICX on both exchanges are. If you are using one of these exchanges, let us know in comments, what are your thoughts.
After these two exchanges, we can find HitBTC and his trading pairs ICX/BTC with a daily volume of around $700K.
The main problem for now with HitBTC is the fact that you can't withdraw nor deposit ICX token, and so the only solution will be to trade them against something else if you want to remove.
Note that HitBTC supports the ICX token swap. You will receive your new ICX coins with a 1:1 rate to your tokens after the Mainnet integration works are completed.
Huobi

Another famous exchange where you can trade ICX is Huobi. Please note, that ICX is available on Huobi Global exchange and not the standard Huobi platform.
On Huobi Global as on HitBTC, you can not withdraw or deposit any ICX token yet.
There are currently two pairs available on Huobi Global, ICX/BTC, and ICX/ETH with ~ $330K daily volume on the Bitcoin pair and a bit more than $70K on the Ethereum.
Huobi is also operating validators like POS Bakerz and might become a P-Rep; as such, they may redistribute the staking rewards in the future. Check this article for external impressions from CHAINTRIBE comparing Huobi, POS Bakerz, and MixMarvel P-REP application.
OKEX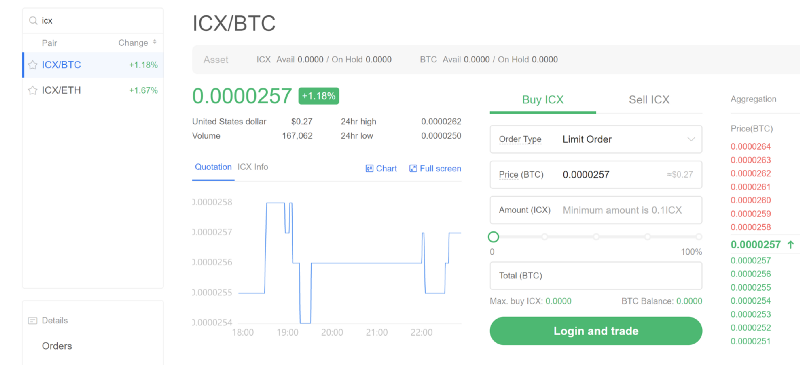 The last exchange we decided to cover in this article where you can also buy ICON token is OKEX. With less than $100K volume on both pairs proposed: ICX/BTC and ICX/ETH, there is no much liquidity. As in Binance, OKEX already did the token swap, so you trade the Mainnet ICX token.
There are also other exchanges such as Gate.io, Coin Tiger, Upbit, and others, but unfortunately, we could not cover all the exchanges. You can share your feedback with other people in the comments if you want!
Get to know more about ICON
DISCLAIMER: This is not financial advice. Staking and cryptocurrencies investment involves a high degree of risk, and there is always the possibility of loss, including the loss of all staked digital assets. Additionally, delegators are at risk of slashing in case of security or liveness faults on some PoS protocols. We advise you to DYOR before choosing a validator.