Meet the builders on the Cosmos Ecosystem, here is an overview of the different DApps and what they can do
DApps and Blockchains in the Cosmos Ecosystem
Hi Readers👩‍💻,
In their 2018 report about Tech Trends, Deloitte stated that they believed blockchain would be able to get adopted on a global, mainstream scale. They stated: "Blockchain to blockchains: Broad adoption and integration enter the realm of the possible." In the following years, significant adoptions such as the opening of a blockchain research lab in the most prominent European port and the development of enterprise distributed ledger solutions developed by major industry groups like Quorum by JPMorgan illustrated this vision. Moreover, Gartner reported that in 2023 blockchain would support the tracking and shipping of over $2 trillion in goods worldwide.
But the Cosmos Ecosystem is taking things a step further, aiming to be the first "Internet of Blockchains." And now, a couple of years later, many different blockchains and DApps are happily building upon the system. In this article, we're taking you through the many blockchains and DApps that are built on the Cosmos Ecosystem.
Check our article here or watch the video below to find out more about what the Cosmos Ecosystem is.
Part 1 — Blockchains
Many different projects are being built as part of "The Internet Of Blockchain" Cosmos. Below you'll find a list of the blockchain networks that are built using Tendermint and components of the Cosmos SDK, and should be connected at some point with the main Cosmos Hub.
IRISnet
The IRISnet network is a service infrastructure and protocol that aids the construction of distributed business applications. The goal is to establish a technical foundation for the construction of the next-generation in distributed applications. They want to do this by solving current blockchain issues such as face performance, operability, and governance issues.
KAVA
KAVA Labs is the very first DeFi platform to have been built on the Cosmos Ecosystem. The network is developed to fill out the need for four different issues. Firstly, becoming the first-ever dedicated DeFi platform to offer multi-collateralized loans and stable coins for significant digital assets.
Secondly, the network aims to serve the blockchain community by offering decentralized leverage and stability to its users. Their third goal, being the first to market, was obtained upon launch of KAVA's Mainnet. Finally, their fourth goal is to become the number one DeFi application.
The latest KAVA project is in collaboration with Chainlink Oracles. They have onboarded Chainlink's reference price oracles onto their blockchain. With this collaboration, Kava makes it possible for any Cosmos Hub to obtain a variety of DeFi data. Useful data set examples to include prices for fiat currency, commodities, and cryptocurrencies. See here for more information.
Akash Network
The Akash Network aims to be the first secure, transparent, decentralized cloud computing marketplace that connects those who need computing resources with those that have the computing capacity to lease. The way it works is that the Akash Network works as a super cloud platform. They provide a unified layer above all providers on the marketplace to present clients with a single cloud platform, no matter the particular provider. The objective that the network is based on is to maintain a low barrier of entry for providers while at the same time, ensuring that clients can trust the resources that the platform offers them.
Moreover, they created a tangible product, the Supermini. This device is a supercomputer that offers people sovereignty and privacy over their data and makes it possible to become participants of the cloud. Owners will be able to run server apps, and machine learning workloads and offer their Supermini's unused computing power on Akash to earn digital assets.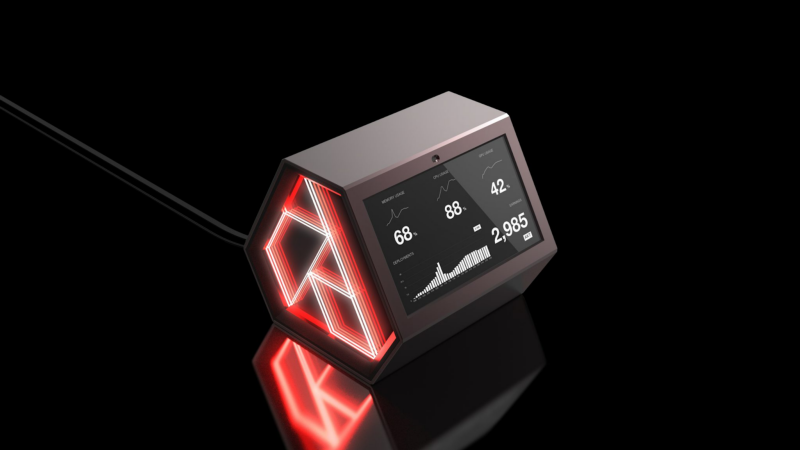 Terra
The Terra Protocol's mission is to free people from the hidden fees that are embedded in everyday international payments. They aim to strip away inefficiencies by using blockchain technology to offer stability and adoption by e-commerce platforms. This protocol is the creator of the Luna Token, Terra Core, and CHAI (see Part 2 — DApps).
The Terra Protocol runs on a Tendermint Delegated Proof of Stake algorithm and Cosmos SDK. It is aimed at becoming a new worldwide financial infrastructure on which different DApps can be created. Terra has designed a stablecoin that can be used as a payment method on its blockchain payment solution. If you want to become a validator, you must demonstrate investment in the Terra protocol by staking their Luna tokens.
Band Protocol
The Band Protocol is a decentralized data oracle for Web 3.0 applications. The Protocol connects smart contracts with trusted off-chain information through community-curated data providers. So, what does that mean? Most existing smart contract platforms, even though they support the trustless execution of random programs, still lack access to real-world data. In the Band Protocols' vision, this makes smart contracts less useful. Therefore, with the use of BandChain (Decentralized Oracle Network), they connect public blockchains to off-chain information. The Band Protocol has the following design goals:
Speed and Scalability
Cross-Chain Compatibility
Data Flexibility
For a roadmap of their development or more information on this blockchain network, click here.
Binance Smart Chain
The Binance Smart Chain, developed by Binance, is the basis for a decentralized exchange (DEX). On April 24, 2020, CoinTelegraph announced that the exchange had a total trading volume of $295M from its launch until April 20. Making it the biggest cryptocurrency exchange in the world in terms of the trading volume. The Binance Smart Chain is a parallel blockchain of the Binance Chain, to be able to retain the high performance of the native DEX blockchain and support Smart Contract functions at the same time. These are the design principles of the Binance Smart Chain:
Standalone Blockchain (instead of a 2-layer solution).
Ethereum Compatibility.
Staking Involved Consensus and Governance
Native Cross-Chain Communication
For more information on this Blockchain, see the Whitepaper.
E-Money
The e-Money Protocol is the leading European provider of currency-backed stablecoins. The e-Money Protocol launched at the end of March 2020 but has been in the works since early 2016. The team behind this protocol is working on assuring stablecoin backed creative digital assets to the market. Their goal is to provide equal access to transparent financial services on a global scale, while simultaneously reducing the costs.
The protocol runs on a Proof-of-Stake consensus and has scalability that allows real-time global payments and easy integrations for blockchain applications. For more information, click here.
IOV
The IOV Protocol is a link between blockchains and wallet users that wants to make it possible to send, receive, and exchange any digital assets from a single address of the value. They offer Starnames, which is a universal name for the entire blockchain world. Instead of the long code-like names, you can add your first name or the name of your cat, for example. The IOV Protocol is currently still migrating from the Weave SDK to Cosmos SDK. For the full roadmap, click here.
Persistence
The Persistence Network is powered by Tendermint Core and built on the Cosmos SDK. Its goal is to create the most digestible ways for the adoption of Blockchain technology to help businesses get increased access and efficiency, which will increase topline and reduce expenses. The Network offers the toolkit to build marketplaces, exchanges, and applications that are suitable for Enterprises and remove the complexity of public blockchains. For more information, click here.
On April 28, 2020, the Terra Protocol and Persistence announced that they would join forces to create a delegated Token Swap. Persistence will begin to 'earn-out' Luna Tokens (staking tokens of Terra) and other Stablecoins by running a Validator for the Terra Network operating at a 100% commission rate. Luna is delegated to this Validator by Terraform Labs. Persistence tokens are delivered to Terraform Labs once they begin to start trading publicly. This swap will encourage alignment between Terra and Persistence. And it will ensure token distribution to parties familiar with staking and enable a positive outcome for Persistence token.
Regen Network
The Regen Network is a Proof-of-Stake blockchain focused on ecological data, assets, and agreements using the Tendermint Consensus Engine and Cosmos SDK. The Network founders were troubled with the current ecological crisis that is facing humanity. They also stated that the crisis is a result of us failing to account for the aggregate impact of our decisions that mainly focussed on efficiency, profit, and comfort but deliver severe long-term damage to the earth.
Therefore, the Regen Network is focussing its efforts on scientific research and infrastructure development that creates a transparent, open Ecological State Protocol. They are aiming to create a culture of collaboration towards building an infrastructure needed to bring earth's needs into our collective awareness and take action.
Sentinel
The Sentinel dVPN Network started on the Ethereum Testnet but has since migrated to Tendermint and the Cosmos SDK. The Network is a network layer that enables a peer-to-peer and decentralized Applications & Resources marketplace. Within the network, the Sentinel Hub is responsible for the activity. Zones within the network run multiple decentralized or centralized apps. The validators of the Sentinel Network secure independent Zones. Multiple apps such as dVPN, dChat, and other Private Nets can run as Zones on the Sentinel Network.
Althea
Making the internet decentralized, that is what Althea, a system that lets routers pay each other for bandwidth, aims for. Traditional internet networks use ISPs that are used to own all the routers and networking hardware. If you'd want to start your internet provider, you would have to compete with these giant ISPs, which is almost impossible.
Althea supports the creation of new networks built by and for communities and powered by routers that pay each other for bandwidth. Doing so allows people to set up "decentralized ISPs" in their communities. With these, they can easily manage and grow them.
Enigma Network
The Enigma Network launched its Mainnet on February 13, 2020. It is a decentralized, open-source protocol based on Cosmos SDK/Tendermint that allows anyone to perform computations on encrypted data, bringing privacy to smart contracts and the public blockchain. The mission of this project is to improve the adoption and usability of decentralized technologies.
In the light of the recent pandemic, the Enigma Project has created Privacy-Preserving Contact Tracing for COVID-19. The team has developed a platform called SafeTrace that facilitates privacy-preserving contact tracing. SafeTrace lets users share sensitive location and health data with other users and officials without compromising data privacy.
Part 2 — DApps
There are over a hundred different DApps built on the Cosmos Ecosystem. The following list illustrates some of the highlights. If you'd like to be included in our list, please leave a comment.
Playlist
The playlist is a DApp aimed at revolutionizing the music industry by tokenizing the music industry with their PLAY Protocol. This DApp provides a fully licensed, ad-supported music streaming service that generates over 10 times the user engagement of Spotify. Playlist token economics can enable millions of music fans to participate in the music economy. For more information, click here.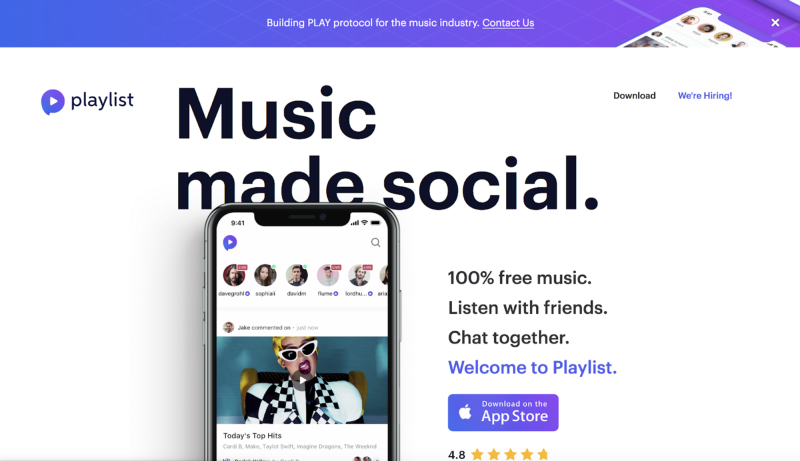 FOAM
FOAM is a platform that aims to bring location-based information to the world of blockchains and smart contracts. They utilize low-frequency radio hardware with a peer-to-peer network of nodes that stake the FOAM token by incentivizing the creation of a GPS alternative, including a world map filled with Points of Interest. The FOAM team aims to let parties querying the network to provide a so-called "Proof of Location" too smart contracts, which could be useful in many applications spanning from blockchain gaming to trade finance.
KIRA Exchange
Kira Exchange is a hyper-scale decentralized exchange, created for cross-chain transfers. They aim to deliver liquidity, performance, and trading sophistication of a centralized exchange without the custody, downtime, and fraud risk. To make sure that the exchange is high-speed and users can trade in a trustless manner, while also maintaining good user experience. The platform uses Multi-Bonded Proof-of-Stake (MBPoS), providing security and Multi-Bonded Proof-of-Authority (MBPoA) that provides speed. Stakeholders and operators manage, govern, and benefit from all aspects of exchange operations in a fully decentralized fashion, without any privileged participants deriving excessive power or tribute.
Comdex
Comdex is a trade-tech solution built on Persistence that brings efficiency, transparency, and trust to the commodity trade and trade finance industries. Comdex's vision is to revolutionize the rudimentary process of global commodity trade to minimize settlement times and maximize transparency, efficiency, and immutability in trade. Comdex is designed to tie industry protocols and innovative technology to ensure trust, scalability, and speed of transactions and settlements.
BitSong
BitSong is another music DApp built on the Cosmos Ecosystem. Its mission is to enable a simple global blockchain infrastructure that empowers the music industry. In a nutshell, the DApp helps you distribute your music easily, with the use of blockchain technology. You can earn rewards by staking. Every five to six seconds a block is generated and produces a certain number of tokens. Every 120 blocks our distribution algorithm performs the calculations and consequently rewards all participants in the BitSong ecosystem. If you want to know more about how it works, check the demo here.
Agreements Network
The Agreements Network lets decision making and agreement-making processes run over through blockchain technology. It is built to enable a more efficient form of the operating agreement via decentralized, distributed systems. The network provides a technical platform that enables lawyers to productize their previously bespoke off-chain services. With the use of blockchain and smart contracts, the Agreement Network can provide consumers with a real-time view of their obligations.
Other DApps
---
DISCLAIMER: This is not financial advice. Staking, delegation, and cryptocurrencies involve a high degree of risk, and there is always the possibility of loss, including the loss of all staked digital assets. Additionally, delegators are at risk of slashing in case of security or liveness faults on some protocols. We advise you to do your due diligence before choosing a validator.